It's Monday! What Are You Reading? is a place to meet up and share what you have been, are and about to be reading over the week. It's an opportunity to visit other blogs and to comment on their reads. And ... you can add to that ever growing TBR pile! So welcome everyone. This meme started with J Kaye's Blog and then was taken up by Sheila from
Book Journey.
Sheila then passed it on to Kathryn at the
Book Date
. And here we are!
More snow yesterday and then sunshine today. Ups and downs but we're getting there. Nice weather is just around the corner, right?
I started putting books up on my new bookshelves. Yay!!
I found a great app called Libib for keeping track of my books. I just scan them into the app from my phone as I put them on the shelves. I set up separate 'libraries' within the app to help me organize them. So far, I have one for 'Special Authors' - those authors I've made a special connection with and whose books hold a special place in my heart. I also have one set up for my 'Book Club' selections. Hopefully this will help me keep track of what I have to read and I won't have them just piled up on a table. And then I have just a plain 'Library' which is basically all the rest of my books. I am sure I will think of additional groups as I go along. Maybe one for ARCs? And ... I think this will be an excellent way for me to find those duplicate copies that I have that I don't even know.
Let me know if you've used this app. I would love to hear what others are doing with it.
Click on the book image to read more on Goodreads.
Walking Sam
by Deanna Lynn Sletten
Loved it! My thoughts will be posted later this week.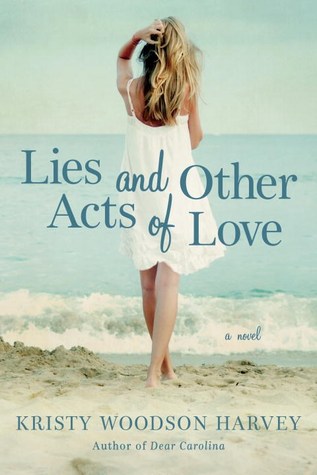 Lies and Other Acts of Love
by Kristy Woodson Harvey
Another wonderful story! My thoughts will be posted this week.
The Apple Orchard (Bella Vista Chronicles #1)
by Susan Wiggs
(audiobook)
What I am going to read next