It's Monday! What Are You Reading?
is a place to meet up and share what you have been, are and about to be reading over the week. It's an opportunity to visit other blogs and to comment on their reads. And ... you can add to that ever growing TBR pile! So welcome everyone. This meme started with J Kaye's Blog and then was taken up by Sheila from
Book Journey.
Sheila then passed it on to Kathryn at the
Book Date
. And here we are!
**************************************
Well, it appears that winter has decided to stay. The temps are staying cold and we have at least a few flurries every day. Sometimes it amounts to something, sometimes not. I do have to admit though, it is pretty.
Next week is Thanksgiving. We will be hosting with only 2 of our 4 kids coming over this year. So there could be up 7 to 12 for dinner. That's do-able. Time to start planning the menu, although that's usually the same every year. It's more like making the grocery list.
It's time to get out the Christmas stories. I found several audio-books by Caroline Mickelson that I have been devouring. There are light, fun, and easy to listen to while washing the dishes or preparing dinner. I'm loving it. How about you, do you enjoy Christmas stories?
Speaking of audio-books, I am also listening to This I Know by Eldonna Edwards. Oh my gosh, I fell in love with the narrator and the story from the very first sentence. Do you listen to audio-books? What are you favorites?
Thanks for stopping by. I hope you all have a good week. Happy reading!
What I'm currently reading
The Suspect
by Fiona Barton
This I Know
by Eldonna Edwards
(audio-book)
Loved it from the very beginning!
Mrs. Saint Nick
(Christmas Central #2)
by Caroline Mickelson
(audio-book)
Let the Christmas reading begin!!
Find the whole Christmas Central series
here
.
An Anonymous Girl
by Greer Hendricks and Sarah Pekkanen
The North Pole Prize
(Christmas Central #4)
by Caroline Mickelson
(audio-book)
Miss Etta: A Novel
by Deanna Lynn Sletten
(audio-book)
Read my thoughts
here
from when I read the book. The narrator is amazing.
What I am going to read next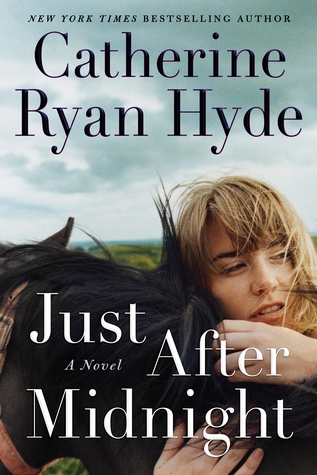 Just After Midnight
by Catherine Ryan Hyde