It's Monday! What Are You Reading?
is a place to meet up and share what you have been, are and about to be reading over the week. It's an opportunity to visit other blogs and to comment on their reads. And ... you can add to that ever growing TBR pile! So welcome everyone. This meme started with J Kaye's Blog and then was taken up by Sheila from
Book Journey.
Sheila then passed it on to Kathryn at the
Book Date
. And here we are!
**************************************
Another very busy week at work and at home. University classes started last week and the library where I work got super busy. It is so wonderful that the students find the library a necessary place to be.
The weekend was filled with family again; grandson sleepover on Friday night and Papa taught him how to ride his bike, daughter sleepover on Saturday and Sunday (she had surgery a month ago so it was nice to spend some time with her as she recuperates), family fun and a firepit on Saturday, and then a granddaughter's birthday party on Sunday. Whew!
And I have a road trip planned for next weekend to see my sister and I am most excited about having some long stretches of car time to get in some audio book listening. Oh, and seeing her too. Ha! Have a great week and happy reading!
What I'm currently reading/listening to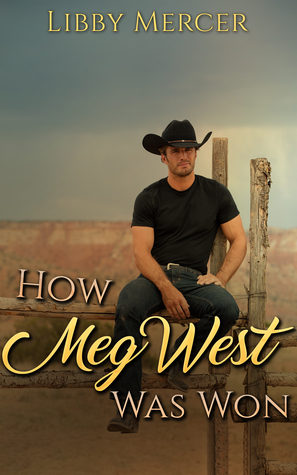 How Meg West Was Won
by Libby Mercer
I've read this author before and this one sounds like a fun read.
An Ex to Grind in Deadwood (Deadwood #5)
by Ann Charles
(audiobook)
Book #7 just came out! Yay!!


What I recently finished
Between Heaven and Earth
by T.J. Rudolph
New to me author but the synopsis grabbed my attention. My thoughts will be posted soon.