I have sooooo many books! I have a ton of print books and probably even more e-books. The Book Spotlight Giveaway feature that I post every Saturday is a way for me to clear my shelves and to share some of the many books I have. There are a lot of different reasons that I might be letting some of my books go, the biggest one is that when we moved a little over 2 years ago I discovered how many books I really do have. This feature is a way for my to cull my collection and to give someone else the opportunity to enjoy them.
****************************
This is another ARC that I received from my daughter when she moved. I actually read this book when it came out in 2012. You can read my thoughts
here
.
Good luck and be sure to stop back next week!
With My Body by Nikki Gemmell
Series: (Bride Trilogy #2)
ARC, 480 pages
Published June 19th 2012 by Harper Perennial
A wife, a mother of three, she has everything a woman should want—and yet she has gone numb inside. Locked in a never-ending cycle of chores, errands, and mealtimes, she cannot find a way to live her life with the honesty and passion that once drove her. Even her husband, whom she loves, has never truly touched the core of her being. Only one person has ever come close.

In desperation, she returns to the memory of an old love affair—a transformative relationship with consequences she has never fully resolved. Revisiting her past, she will begin an exhilarating journey into her sexuality while finally confronting the hidden truths of her heart.

Exquisitely lyrical, bold, and seductive, With My Body is a thought-provoking exploration of family, sex, marriage, and love—the love we give, withhold, and surrender to.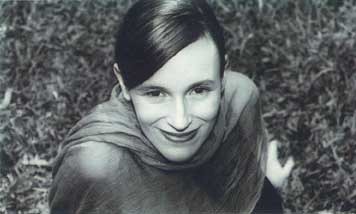 Nikki Gemmell is the best-selling author of thirteen novels and four works of non-fiction. Her books have been translated into 22 languages. She was born in Wollongong, New South Wales and lived in London for many years, but has now returned to Australia.
Her distinctive writing has gained her critical acclaim in France, where she's been described as a "female Jack Kerouac". The French literary magazine Lire has included her in a list of what it called the fifty most important writers in the world – those it believes will have a significant influence on the literature of the 21st century.
Be sure to check the sidebar for my current giveaways!