The book that I am featuring this week is one I got from my daughter when she moved. That was an eye opening experience for both of us when we moved, as we discovered just how many books we hoarded have. This is book #5 in Lisa's series and book #6 was published in 2013.
Trail of the Spellmans by Lisa Lutz
Series: The Spellmans #5
Hardcover, 384 pages
Published February 28th 2012 by Simon & Schuster
The fifth installment in the New York Times bestselling series by Lisa Lutz, featuring the fearless private investigator Izzy Spellman and her quirky, yet endearing, family of sleuths.
For the first time in Spellman history, Isabel Spellman might be the most normal member of her family. Mom has taken on an outrageous assortment of extracurricular activities. Dad has a secret. Her brother and sister are at war, but neither will reveal the source of the conflict. While domestic disturbances abound, there is one source of sanity in the Spellman household: Demetrius Merriweather, employee of the month for eighteen months straight.
Things aren't any simpler on the business side of Spellman Investigations. First, Rae is hired to follow a girl, only to fake the surveillance reports. Then a socialite has Isabel tail her husband, despite a conspicuous lack of suspicion. A man in a sweater vest hires the Spellmans to follow his sister, who turns out to be the socialite. Izzy won't stop hunting for the answers—even when they threaten to shatter both the business and the family.
Readers are sure to love the next novel in a "series that keeps getting better and better" (
Publishers Weekly
, starred review)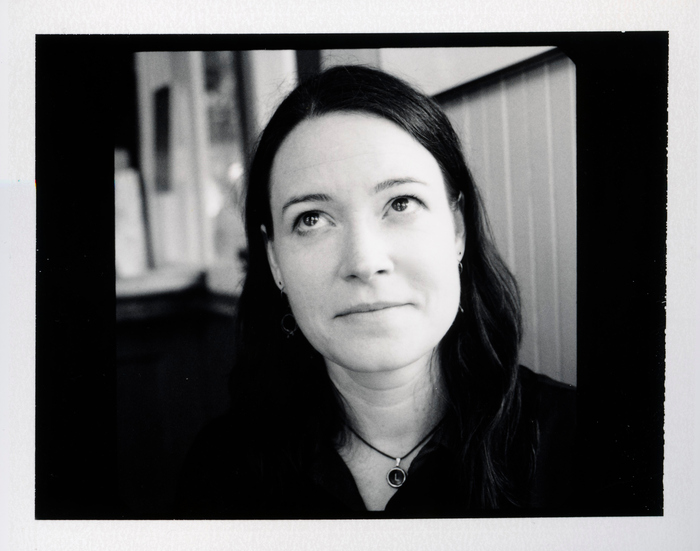 Lisa Lutz is the New York Times bestselling author of The Spellman Files, Curse of the Spellmans, Revenge of the Spellmans, The Spellmans Strike Again, Trail of the Spellmans, Spellman Six: The Next Generation (previously published as The Last Word), Heads you Lose (with David Hayward), and the children's book, How to Negotiate Everything (illustrated by Jaime Temairik). Her latest book, How to Start a Fire, will be published in May 2015. Lutz has won the Alex award and has been nominated for the Edgar Award for Best Novel.

Although she attended UC Santa Cruz, UC Irvine, the University of Leeds in England, and San Francisco State University, she still does not have a bachelor's degree. Lisa spent most of the 1990s hopping through a string of low-paying odd jobs while writing and rewriting the screenplay Plan B, a mob comedy. After the film was made in 2000, she vowed she would never write another screenplay. Lisa lives in the Hudson Valley, NY.


Be sure to check the sidebar for my current giveaways!