When Will You Be Home by Gaelen VanDenbergh
Series: The Running Series #2
Paperback, 408 pages
Published September 15th 2016 by Booklocker.com
Paige Scott believed that moving back to Philadelphia was the right move. She needed to tie up the frayed ends of her past and recreate a life for herself, independent of the support of others. She swiftly learns that this may have been a terrible mistake, as she becomes mired in past relationships.
Polly, Olivia and Lucien, best friends since college, are finding their current situations unstable and their futures uncertain as each inch toward their own difficult crossroads. Polly yearns to have a family, but is caught up with the handsome and unavailable Lucien, while also caring for a friend who is mentally unstable after enduring terrible tragedy. Olivia flees her unhappy marriage to contemplate divorce in her aunt's home in Key West, and finds herself unwinding her tightly repressed life in the arms of a younger man. Lucien hires Paige, a lost love from his past, causing Polly further distress.
As their lives entwine, all must learn that life is bittersweet, and finding your home in the world is about love, not geography...
My thoughts about When Will You Be Home ~~
(I love to note the first lines of the books I'm reading. First lines can really grab a reader's attention and I love seeing where the author takes the reader after their first lines.)
First line—
"
What now? What next?
These questions can seem so casual, something a friend might ask you after you have finished a catch up chat over a cappuccino."
I read book one in this series,
Running Through Traffic
and I loved it. Paige's journey to find herself and to create her new life was a wonderful story of discovery. I jumped at the chance to catch up with her is this sequel.
Paige moves herself back to Philadelphia and gets swept up in her old life, but with some changes, changes she feels that she needs to make. She should be happy but is this really the life she wants? She is going to try to make it work though, she has to.
When Will You Be Home
is an amazing story, full of great characters with complicated lives, a group of people who are all just trying to figure out what they need and how to be happy. The lives of Paige, Polly, Olivia, and Lucien become all intertwined as they each try to figure out what 'home' means to them and what they need to do to get there.
*************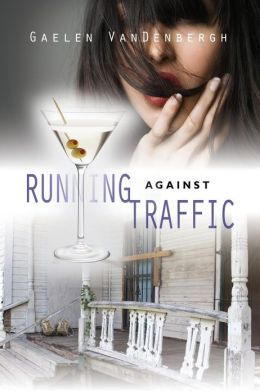 Read my thoughts about
Running Against Traffic
here
.
I am originally from the Philadelphia area. I went to boarding school in Maine, college in Boston, NYC, then back to Philadelphia, where I have been ever since. I have been writing since I could hold a pencil. Creative writing major in College, I have been working on novels over the years, but haven't finished anything until now. Like Mitt Romney has binders full of women, I have binders full of unfinished novels. Resides in Philadelphia with husband, 7yr old daughter, a cat, several fish and a one-eyed dog. Running Against Traffic is my first novel.