It's Monday! What Are You Reading?
is a place to meet up and share what you have been, are and about to be reading over the week. It's an opportunity to visit other blogs and to comment on their reads. And ... you can add to that ever growing TBR pile! So welcome everyone. This meme started with J Kaye's Blog and then was taken up by Sheila from
Book Journey.
Sheila then passed it on to Kathryn at the
Book Date
. And here we are!
**************************************
Whew! What a busy weekend. Mother's Day brought lots of company and activity. I saw or talked to all of my kids and most of my grandkids and we ended up having an impromptu cookout on Sunday. That's the way we seem to roll—last minute plans— but it always seems to work out somehow.

Hubby is leaving tomorrow for a fishing trip with a friend and will be gone until Friday night. I love him dearly but I'm so looking forward to some alone time too. I can read as much as I want without feeling guilty about reading so much. Plus there's the fact that he is retired so he is always home. The way I look at it, we're just having a little mini-vacation from each other. 😉😍
Thanks for stopping by. I hope you all have a good week. Happy reading!
What I'm currently reading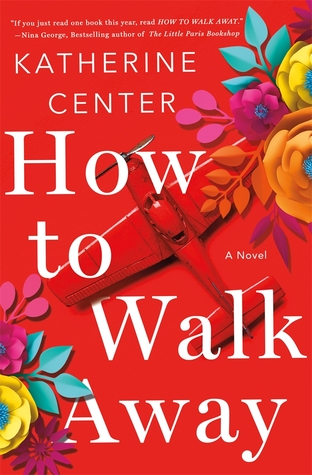 How to Walk Away
by Katherine Center
I'm just getting started on this one but have heard so many great things about it.
A Sister's Place
by Savannah Page
(audio-book)
What I recently finished
Feel the Flames (The Gibborim #2)
by B.J. Sheldon
My thoughts about both books 1 and 2 and a giveaway will be posted later this week.
Hear the Crickets (The Gibborim #1)
by B.J. Sheldon
Clutch: a Novel
by Lisa Becker
Such a fun read! It re-releases tomorrow and I'll be posting my thoughts then.
Sailing out of Darkness (Carolina Coast #4)
by Normandie Fischer
(audio-book)
I love Normandie's stories and this one did not disappoint. My thoughts will be posted soon.
What I am going to read next
s
Girls' Night Out
by Liz Fenton and Lisa Steinke
So excited to start this one! I thought this would be a good one to binge-read while hubby's gone. (see above)
I really love my reading life!
What are you reading this week?
*************************
Be sure to check the sidebar for all of my current giveaways!