Happy Release Day!
Road to New Beginnings!
Road to New Beginnings by Ashley Farley
Women's Friendship Fiction, 278 pages
Published March 8, 2022 by AHF Publishing
The staffers at Hope Springs Farm greet guests with smiles. But trouble brews beneath their calm demeanors. Stella faces her first crisis as an adoptive mom when a second-grade bully wreaks havoc on Jazz's life. When their beloved teacher is suspended on bogus charges, Stella takes on the principal and the president of parents' association.
Ollie experiences crippling panic attacks as she struggles to cope with her parents' death. While she loves her new friends at Hope Springs, her job as wellness center manager is a pit stop on her journey of life. Her hopes soar when she discovers a vineyard for sale in the nearby town of Lovely. But there's a catch. Why is the price of the property so low? Does it have to do with the current owner's ancient feud with his neighbor.
Cecily is falling in love with Parker. But she's worried it's too soon after breaking off her engagement. Lyle begs for another chance, but Cecily isn't interested. Lyle's advances become increasingly more aggressive, placing Cecily's life in danger.
Presley's baby is due in a few short weeks. But she's heard nothing from her country music star husband in months. Is it possible the rumors are true? Could Everett be having an affair with his attractive young co-star? Or is he hiding a more serious problem?
The exciting conclusion of the bestselling Hope Springs series where some journeys are ending while others are just beginning.
My thoughts about Road to New Beginnings ~~
(I love to note the first lines of the books I'm reading. First lines can really grab a reader's attention and I love seeing where the author takes the reader after their first lines.)
First lines—"Standing at my front door, I stare across the street at Hope Springs Farm, the historic inn and surrounding buildings my grandfather built in the early 1920s."
Road of New Beginnings is the final story in the Hope Springs series. And what a wonderful ending it was. I have loved this whole series and all of the wonderful, caring characters. They became like family to me—if not family, then at least very good friends. I loved every minute I spent in Hope Springs and at the Inn.
Ashley's stories just get better and better with each one that she writes and I always am excited when she has another one coming out. Honestly, it is a little bit sad that this series is ending but I know that whatever she is working on will be just as good, if not better.
And with the title of Road to New Beginnings, there just has to be someone's new beginning coming up for all of us, right? I can't wait to see what it is!
I highly recommend Road to New Beginnings, as well as this whole series!
I received a copy of Road to New Beginnings from the author and this is my honest opinion.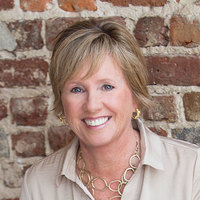 Ashley Farley writes books about women for women. Her characters are mothers, daughters, sisters, and wives facing real-life issues. Her bestselling
Sweeney Sisters
series has touched the lives of many.
Ashley is a wife and mother of two young adult children. While she's lived in Richmond, Virginia for the past 21 years, a piece of her heart remains in the salty marshes of the South Carolina Lowcountry, where she still calls home. Through the eyes of her characters, she captures the moss-draped trees, delectable cuisine, and kindhearted folk with lazy drawls that make the area so unique. For more information, visit
www.ashleyfarley.com
~ Goodreads
Be sure to check the sidebar for my current giveaways!