Forbidden Love!
Forbidden Love by Ashley Farley
Family Saga Fiction, 254 pages
Published October 25, 2022 by AHF Publishing
A father's lie tears his family apart in the thrilling continuation of the bestselling Virginia Vineyard series.
Daniel Love has alienated his loved ones. And he'll stop at nothing to have his daughter and long-time mistress back in his life. He resorts to drastic measures, devising a wicked scheme intended to elicit sympathy from his family. All hell breaks loose when his plan backfires.
Ada is torn between her fathers. Her recently discovered biological father wants her to help run his equestrian center, but his son, Ada's new half brother, Stuart, isn't too keen on the idea. Meanwhile, Daniel, the man who raised her from birth, has a special request only she can grant.
Laney is trapped in a loveless marriage. Her husband refuses to divorce her, and she lacks the resources to support her teenage daughters on her own. New friend and local winemaker, Bruce Wheeler, encourages her to start her own floral design business. But their friendship quickly develops into forbidden passion.
My thoughts about Forbidden Love ~~
(I love to note the first lines of the books I'm reading. First lines can really grab a reader's attention and I love seeing where the author takes the reader after their first lines.)
First lines—"Daniel takes in the surrounding landscape. The backdrop is worthy of a portrait with rows of grapevines stretching deep into the valley and the late-summer sun descending beyond the mountains."
I love this series and if you haven't picked these books up yet, you really need to! I've loved all of Ashley Farley's books so, so much. She writes series books so well. With multiple books, which include the same group of characters, the reader is really able to get to know each and every one of them. I feel like I am a neighbor and friend of the people in the community.
In Forbidden Love, there is more family drama to deal with but good things are happening as well. It was so nice to catch up with the Love family and see what everyone was up to. Life goes on, good and bad.
I highly recommend Forbidden Love, as well as the whole Virginia Vineyards series. I know you feel just as comfortable in Lovely as I do.
I love this whole series and am so excited for the next book, Love and War, coming out in December.
I received a copy of Blind Love from the author and this is my honest opinion.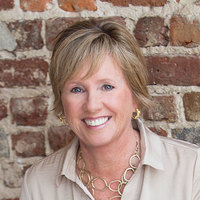 Ashley Farley writes books about women for women. Her characters are mothers, daughters, sisters, and wives facing real-life issues. Her bestselling
Sweeney Sisters
series has touched the lives of many.
Ashley is a wife and mother of two young adult children. While she's lived in Richmond, Virginia for the past 21 years, a piece of her heart remains in the salty marshes of the South Carolina Lowcountry, where she still calls home. Through the eyes of her characters, she captures the moss-draped trees, delectable cuisine, and kindhearted folk with lazy drawls that make the area so unique. For more information, visit
www.ashleyfarley.com
~ Goodreads
Be sure to check the sidebar for my current giveaways!