After the Storm!
After the Storm by Ashley Farley
Family Life Fiction, 248 pages
Published May 10, 2023 by AHF Publishing
Three young people pick up the pieces of their lives after a devastating hurricane ravages their small town.
Sean's head chef is responsible for his restaurant's success. He'll do anything to make Carla happy, including inviting her to live with him at his parents' waterfront estate. But Carla's five-year-old son has anger management issues, and Carla lacks the parenting skills to handle him. To make matters worse, Sean's twin brother, Cooper, is back in town with a mysterious problem of his own. When tension mounts, Sean is forced to choose between family and business.
Lizbet, in the middle of a hurricane, walks out on her husband after only two years of marriage. She offers no explanation except to say she needs time to herself. She doesn't dare tell Jamie the real reason. She's certain she can take care of the problem herself. Seven months later, however, she's still living in Charleston with her sister. She's flat broke and her crisis is unresolved. She yearns to tell Jamie the truth, but she fears doing so will drive him away forever.
Jamie immerses himself in his work to avoid his lonely home. He co-manages his family's gourmet seafood market with his mom while restoring the marina across the street. He understands his wife's need for space, but his patience is wearing thin, and the possibly of Lizbet's return looks less likely with each passing day. His attraction to a beautiful and sexy property developer confuses Jamie. As his relationship with Lizbet grows more complicated, he must find the strength to deny his attraction to this other woman.
A sweet romance set in the heart of the lowcountry.
My thoughts about After the Storm ~~
(I love to note the first lines of the books I'm reading. First lines can really grab a reader's attention and I love seeing where the author takes the reader after their first lines.)
First lines—"The storm systems slammed into the South Carolina coast as a Category 1 hurricane with 80 miles per hour winds."
Once again, Ashley Farley has created a world that I want to escape to, filled with characters that I came to love and enjoy. I miss them already.
After the Storm deals with the aftermath of a hurricane that has torn through the small community. Not only did the storm leave damage in its wake, it also blew in plenty of drama for the main characters. There was a lot of physical damage done but there was also just as much emotional damage left behind. Sean, Carla, Cooper, Lizbet, Jamie—they each have their own demons to work through. Will they be able to figure it all out and come out on the other side and in a good place?
I loved After the Storm, and felt comfortable in the community as well as loving all of the characters. I would love to visit again and hope there are more stories coming.
I received a copy of After the Storm from the author and this is my honest opinion.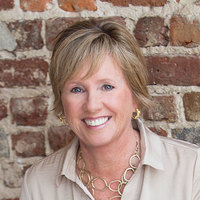 Ashley Farley writes books about women for women. Her characters are mothers, daughters, sisters, and wives facing real-life issues. Her bestselling
Sweeney Sisters
series has touched the lives of many.
Ashley is a wife and mother of two young adult children. While she's lived in Richmond, Virginia for the past 21 years, a piece of her heart remains in the salty marshes of the South Carolina Lowcountry, where she still calls home. Through the eyes of her characters, she captures the moss-draped trees, delectable cuisine, and kindhearted folk with lazy drawls that make the area so unique. For more information, visit
www.ashleyfarley.com
~ Goodreads
Be sure to check the sidebar for my current giveaways!