I have sooooo many books! The Book Spotlight Giveaway feature that I post every Saturday is a way for me to clear my shelves and to share some of the many books I have. This feature is a way for my to cull my collection and to give someone else the opportunity to enjoy these treasures.
****************************


Good luck and be sure to stop back next week!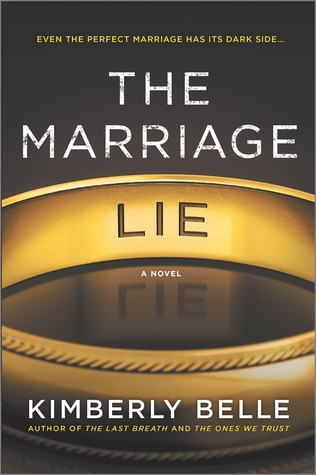 The Marriage Lie by Kimberly Belle
Paperback, 334 pages
Published December 27th 2016 by Mira


Even the perfect marriage has its dark side…

Iris and Will's marriage is as close to perfect as it can be: a large house in a nice Atlanta neighborhood, rewarding careers and the excitement of trying for their first baby. But on the morning Will leaves for a business trip to Orlando, Iris's happy world comes to an abrupt halt. Another plane headed for Seattle has crashed into a field, killing everyone on board, and according to the airline, Will was one of the passengers on this plane.

Grief-stricken and confused, Iris is convinced it all must be a huge misunderstanding. But as time passes and there is still no sign of Will, she reluctantly accepts that he is gone. Still, Iris needs answers. Why did Will lie about where he was going? What is in Seattle? And what else has he lied about? As Iris sets off on a desperate quest to find out what her husband was keeping from her, the answers she receives will shock her to her very core.
Kimberly Belle is the internationally bestselling author of four novels: The Last Breath, The Ones We Trust, The Marriage Lie, and Three Days Missing (June 2018). Her third novel, The Marriage Lie, was a semifinalist in the 2017 Goodreads Choice Awards for Best Mystery & Thriller and has been translated into a dozen languages. A graduate of Agnes Scott College, Kimberly worked in marketing and nonprofit fundraising before turning to writing fiction. She divides her time between Atlanta and Amsterdam. ~ Goodreads
******************************
Be sure to check the sidebar for all of my current giveaways!