It's Monday! What Are You Reading?
is a place to meet up and share what you have been, are and about to be reading over the week. It's an opportunity to visit other blogs and to comment on their reads. And ... you can add to that ever growing TBR pile! So welcome everyone. This meme started with J Kaye's Blog and then was taken up by Sheila from
Book Journey.
Sheila then passed it on to Kathryn at the
Book Date
. And here we are!
**************************************
Well, it's back to work for me today after 6 weeks off after my knee surgery and then a week's vacation last week. I was able to spend a week in Colorado and got to see some family members. It was a pretty low key vacation for me as I tried to take it easy on my knee. We had wonderful hosts and I felt very pampered.
We drove up to Estes Park one day and visited the beautiful
Stanley Hotel
. This hotel was Stephen King's inspiration for
The Shining
. I loved that book and the movie! And yes, we did walk through the hedge maze.
We also walked through the
Benson Sculpture Garden
in Loveland—at least part of it anyway—it's covers a huge area. The picture below is me playing Ring Around the Rosie with my new, little friends. 😁
Thanks for stopping by. I hope you all have a good week. Happy reading!
What I'm currently reading
What I recently finished
She Was the Quiet One
by Michele Campbell
Pub date July 31st
My thoughts will be posted soon.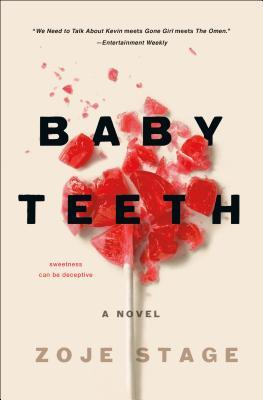 Baby Teeth
by Zoje Stage
Wow! My thoughts will be posted soon.
Girl Gone Ghost
by Dawn Husted
Loved it! Read my thoughts
here
.
What I am going to read next
Little Big Love
by Katy Regan
I really love my reading life!
What are you reading this week?
*************************
Be sure to check the sidebar for all of my current giveaways!