Happy Release Day!!
Congrats Ashley
on the release today of
Lowcountry on My Mind!
Lowcountry on My Mind by Ashley Farley
Series: Palmetto Island #3
May 11, 2021 by Leisure Time Books
Childhood friends reunite in an explosive tale of family dysfunction and romance gone wrong.
Amelia has been plotting to escape her abusive husband for years. When her mama's untimely death provides an unexpected opportunity, she hops on the next bus to the South Carolina Lowcountry. Her husband will eventually come for her. But she's prepared. Her freedom has given her confidence to face her uncertain future. She settles in at her family's oceanfront estate to await her destiny. But a visit from Amelia's past presents danger in a different form.
After a string of disastrous blind dates, Max falls for the first guy who expresses an interest in her. As the weeks wear on, her attraction to Ron wanes. But he's living in her apartment. And he won't be so easy to get rid of.
Jump on board for a wild ride of adventure with the continuation of the bestselling Palmetto Island Series. Be sure to download
Muddy Bottom
, the series novella prequel, for
FREE
.
My thoughts about Lowcountry on My Mind ~~
(I love to note the first lines of the books I'm reading. First lines can really grab a reader's attention and I love seeing where the author takes the reader after their first lines.)
First line—"Amelia circles the block three times before entering the parking garage and locating a vacant space on the top deck."
I love Ashley's stories and particularly adore this Palmetto Island series of hers. And each book is better than the one before. Such exciting stories!
Lowcountry on My Mind brings together three best friends who have lost touch with one another. Amelia just disappears out of her friends lives years ago but comes back home to get away from her husband, at least for a little while. As the friends reconnect, life gets crazy and a little bit out of control.
This one definitely has a more intense storyline that kept me going, flipping those pages to make sure everyone was going to be okay. All sorts of bad stuff happens to this group of friends. But there is plenty of good, as well.
I loved this story and am super excited to read book #4 which comes out in August. Ashley has created a wonderful world on Palmetto Island and I love visiting there. I highly recommend Lowcountry on My Mind and this whole series!
I received an ARC of Lowcountry on My Mind from the author and this is my honest opinion.
(Palmetto Island Book prequel novella)
Sail Away
Book #4 coming August 3rd


**************************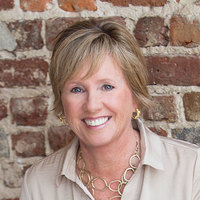 Ashley Farley writes books about women for women. Her characters are mothers, daughters, sisters, and wives facing real-life issues. Her bestselling
Sweeney Sisters
series has touched the lives of many.
Ashley is a wife and mother of two young adult children. While she's lived in Richmond, Virginia for the past 21 years, a piece of her heart remains in the salty marshes of the South Carolina Lowcountry, where she still calls home. Through the eyes of her characters, she captures the moss-draped trees, delectable cuisine, and kindhearted folk with lazy drawls that make the area so unique. For more information, visit
www.ashleyfarley.com
~ Goodreads
Be sure to check the sidebar for my current giveaways!