Congrats Ashley
on the release today of
Change of Tides!
Change of Tides by Ashley Farley
Series: Palmetto Island #1
February 9th 2021 by Leisure Time Books
Second Chances and New Romances
Birdie Fuller doesn't like change. And a lot of change is happening at once. Her daughter and three-year-old grandson are moving out of her apartment to a nearby city. Will Birdie be able to survive the loneliness without Hannah and Gus? She joins a dating website to find companionship and meets the seemingly perfect man. But is their relationship too good to be real? When the past comes back to haunt Birdie, she struggles to maintain the sobriety she's worked so hard to achieve?
While the beauty and wildlife of Palmetto Island provide inspiration for Hannah's creativity, she realizes that in order to grow her web design business, she must move to a bigger city. But is she ready to leave the security of her mother's apartment? For three years, she's been hiding out on the island, avoiding contact with her son's biological father. She never told Ryan about the pregnancy. He doesn't know about Gus. When Ryan shows up at Birdie's café out of the blue, Hannah's world comes crashing down around her. Will she give Ryan another chance? Or will another man steal her heart?
Escape to the Lowcountry for the first installment in the Palmetto Island series. Be sure to download
Muddy Bottom
, the series novella prequel, for
free
.
My thoughts about Change of Tides ~~
(I love to note the first lines of the books I'm reading. First lines can really grab a reader's attention and I love seeing where the author takes the reader after their first lines.)
First line—"Hannah navigates her kayak into the inky shadows alongside an abandoned dock."
I was totally
hooked
on this series after reading the prequel,
Muddy Bottom,
and was excited for more. I immediately fell in love with these characters. And who doesn't just love this setting, Palmetto Island?
Change of Tides gives the reader a deeper look at the lives of Birdie and her daughter, Hannah, the characters from Muddy Bottom who I already love. I was there celebrating their joys and anguishing over the turmoil of their everyday lives. This book was such a wonderful way to escape for me, just for a little bit.
I always love Ashley's books and characters so, so much. I always feel like I become part of their circle of friends. I'm extremely excited for this series—the next installment is coming out in May. I love spending time in this world and I can't wait to go back and reconnect with them all.
I received an ARC of Change of Tides from the author and this is my honest opinion.
(Palmetto Island Book prequel novella)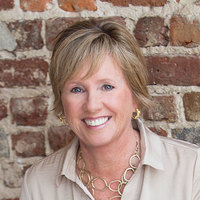 Ashley Farley writes books about women for women. Her characters are mothers, daughters, sisters, and wives facing real-life issues. Her bestselling
Sweeney Sisters
series has touched the lives of many.
Ashley is a wife and mother of two young adult children. While she's lived in Richmond, Virginia for the past 21 years, a piece of her heart remains in the salty marshes of the South Carolina Lowcountry, where she still calls home. Through the eyes of her characters, she captures the moss-draped trees, delectable cuisine, and kindhearted folk with lazy drawls that make the area so unique. For more information, visit
www.ashleyfarley.com
~ Goodreads
Be sure to check the sidebar for my current giveaways!