Muddy Bottom by Ashley Farley
(Palmetto Island #0.5)
127 pages
Published October 28th 2020 by Leisure Time Books
Birdie Fuller's new year is off to a bad start. Her husband has mysteriously disappeared, leaving Birdie to cope with their unmarried daughter's unplanned pregnancy. Birdie and Hannah disagree about the baby. Birdie urges her daughter to consider abortion, but Hannah is determined to see the pregnancy to term. When Hannah returns for her last semester in college, Birdie must face her demons, the problems in her marriage that drove her husband to clean out their bank accounts and run off with another woman.
While struggling to hide her pregnancy from her roommates and ex-boyfriend, Hannah interviews for jobs that will take her and her baby far away from her mother. After graduation, with months to kill before the start of her new job, she returns to Palmetto Island for the summer to await the birth of her baby. Tension mounts between Hannah and Birdie when they move from their waterfront home to a two-bedroom apartment above a bakery. Can mother and daughter mend their relationship? Or will they be lost to each other forever?
This novella is FREE on Amazon!
My thoughts about Muddy Bottom ~~
(I love to note the first lines of the books I'm reading. First lines can really grab a reader's attention and I love seeing where the author takes the reader after their first lines.)
First line—"From her kitchen window, Birdie watches the sun rise over the inlet. Pink sky atop golden marsh and murky water. A new day. A new year. A new start."
Once again. Ashley has penned a wonderful southern story, full of likeable characters, who are wrapped up in their complicated lives. Muddy Bottom gives us an exquisite taste of what is to come in Ashley's new
Palmetto Island
trilogy. I can't wait to read the rest of the series and to find out more about the interesting people on the island.
As with Ashley's other series, I know I am going to fall in love with the place and the people. I can't wait to go back!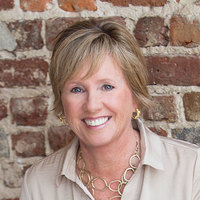 Ashley Farley writes books about women for women. Her characters are mothers, daughters, sisters, and wives facing real-life issues. Her bestselling
Sweeney Sisters
series has touched the lives of many.
Ashley is a wife and mother of two young adult children. While she's lived in Richmond, Virginia for the past 21 years, a piece of her heart remains in the salty marshes of the South Carolina Lowcountry, where she still calls home. Through the eyes of her characters, she captures the moss-draped trees, delectable cuisine, and kindhearted folk with lazy drawls that make the area so unique. For more information, visit
www.ashleyfarley.com
~ Goodreads
Be sure to check the sidebar for my current giveaways!