Love Child!
Love Child by Ashley Farley
Family Saga Fiction, 129 pages
Published May 17th 2022 by AHF Publishing
Small-town romantic suspense from USA Today bestselling author, Ashley Farley
Casey Hobbs has never met her father. She doesn't know his identity or where he lives or whether he has children. She's spent the past three years at her mother's sickbed, watching cancer eat away her organs and their bank account. Upon her mother's death, Casey receives a letter containing clues about her mysterious father. With nothing left for her in New York, Casey packs her meager belongings in her mother's old convertible and heads off in search of Daniel Love.
Casey finds the Virginia mountains charming and the small town of Lovely quaint. Buying time while she determines how best to approach her father, Casey accepts a job as graphic designer with Foxtail Farm, a boutique winery conveniently located next door to Love-Struck Vineyard. On her first day, she discovers her new boss is at war with the Love children, Casey's half siblings.
Weeks pass before Casey meets her father. Casey reminds Daniel of her mother, the true love of his life, and he welcomes her with open arms. But Casey's half siblings want nothing to do with her. They stakes are high, and they want her gone. They'll stop at nothing to protect the family dynasty.
My thoughts about Love Child ~~
(I love to note the first lines of the books I'm reading. First lines can really grab a reader's attention and I love seeing where the author takes the reader after their first lines.)
First lines—"Casey sees the last of the movers to the door and turns to face the empty apartment, her home for most of her twenty-six years."
Another new series by the amazing Ashley Farley. And this series is off to a great start!
After taking care of her mother for a number of years, sadly, Casey's mother passes away. Soon after, she finds out information about her father, information that was never shared with her before now. She decides to pack up her life and try to find him. As she starts her new life, she also tries to figure out how to approach him.
I found myself rooting for Casey and hoping she finds the happiness and love she craves, all while facing the people who don't want her to be a part of their lives. I love the friction and drama among the siblings and can't wait to see how it all shakes out.
As always, with one of Farley's stories, I found myself surrounded by wonderful characters in a beautiful setting, with lots of friendships, love, and turmoil. I loved Love Child and was totally immersed in the storyline. Book #2, Blind Love comes out this summer and I'm super excited to read more about these interesting people and this amazing place.
I received a copy of Love Child from the author and this is my honest opinion.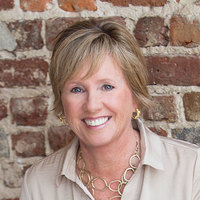 Ashley Farley writes books about women for women. Her characters are mothers, daughters, sisters, and wives facing real-life issues. Her bestselling
Sweeney Sisters
series has touched the lives of many.
Ashley is a wife and mother of two young adult children. While she's lived in Richmond, Virginia for the past 21 years, a piece of her heart remains in the salty marshes of the South Carolina Lowcountry, where she still calls home. Through the eyes of her characters, she captures the moss-draped trees, delectable cuisine, and kindhearted folk with lazy drawls that make the area so unique. For more information, visit
www.ashleyfarley.com
~ Goodreads
Be sure to check the sidebar for my current giveaways!