Blind Love!
Blind Love by Ashley Farley
Family Saga Fiction, 254 pages
Published July 26, 2022 by AHF Publishing
Ada's world is torn apart when she discovers the man who raised her isn't her biological father. To make matters worse, Daniel's illegitimate daughter, Casey, has taken Ada's place in his life. Faced with losing everything, Ada searches her dead mother's belongings for answers. What she discovers will change her life forever.
Casey finally has a chance at romance with her long-time crush. But before she can make her move on Jamie, she has an unexpected encounter with sexy saxophone player, Luke Ellington. If she's so certain Jamie is the one, why can't she stop obsessing about Luke?
Burdened by her troubled past, Ollie must confront her demons in order to control her anger. When she undergoes extensive counseling, she discovers the men in her life aren't the people she thought they were. Is it possible her arch enemy could be the man of her dreams?
My thoughts about Blind Love ~~
(I love to note the first lines of the books I'm reading. First lines can really grab a reader's attention and I love seeing where the author takes the reader after their first lines.)
First lines—"Ada is the last to arrive at The Nest, her family's ancestral sprawling estate built high above their vineyard in the Virginia Mountains."
I loved Love Child, book #1 in the amazing series, and became totally immersed in the storyline and the characters' lives.
Blind Love takes the reader back to the drama of the Love family and the surrounding vineyards. So not only do we get to revisit the memorable people we met in book one, we also get to spend time enjoying the beautiful landscape of Virginia.
Ada, Cassie, and Ollie each have their own problems and issues. It was interesting to be able to sit back and watch each of them work through their problems and maybe resolve some of their issues. Nothing like a lot of drama to keep the reader turning those pages, right?
I love this whole series and am so excited for the next book, Forbidden Love, coming out in October.
I received a copy of Blind Love from the author and this is my honest opinion.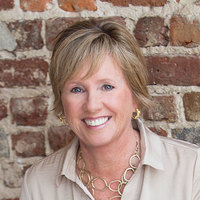 Ashley Farley writes books about women for women. Her characters are mothers, daughters, sisters, and wives facing real-life issues. Her bestselling
Sweeney Sisters
series has touched the lives of many.
Ashley is a wife and mother of two young adult children. While she's lived in Richmond, Virginia for the past 21 years, a piece of her heart remains in the salty marshes of the South Carolina Lowcountry, where she still calls home. Through the eyes of her characters, she captures the moss-draped trees, delectable cuisine, and kindhearted folk with lazy drawls that make the area so unique. For more information, visit
www.ashleyfarley.com
~ Goodreads
Be sure to check the sidebar for my current giveaways!