Love and War!
Love and War by Ashley Farley
Family Saga Fiction, 254 pages
Published December 27, 2022 by AHF Publishing
Casey's hopes are high for a marriage proposal. Luke hints one is coming soon, but he has different plans for their future together. When he finally pops the question, Casey must choose between Luke and her new family and dream career?
The trouble in Hazel's marriage is not what she thinks. Not even a baby can fix this problem. When the discovery of her husband's dirty little secret leaves her hurt and confused, she makes a devastating choice that could haunt her for life.
Daniel, who will soon retire as head of the family's vineyard, sets in motion a campaign to determine his successor. War breaks out amongst the Love siblings as they vie for the position.
My thoughts about Love and War ~~
(I love to note the first lines of the books I'm reading. First lines can really grab a reader's attention and I love seeing where the author takes the reader after their first lines.)
First lines—"Hazel is on her way home from work at the flower shop when she passes her husband zipping down the road in the opposite direction."
I have thoroughly enjoyed this series from the very first book. Love and War seemed like it took the reader to a whole new level, in that there was a lot more drama and danger lurking as Daniel pits his children against each other for control of the family vineyard in his desire to step down. There is plenty of good in the family but oh, so much bad as well.
Over the four books in this series, I have become so completely invested in all of these characters and in typical Ashley Farley manner, she has make each and every one of them feel like they have become my family and friends. I loved my time in Lovely and enjoyed watching each of them go through their own lives.
I love this whole series and am truly sad to see it end. I love the drama and the love surrounding each of the characters. Even though this is the end of my glimpse into the lives of the Love family, I know that Ashley has another wonderful world that she is creating for me to get lost in. And I am excited for that.
I highly recommend Love and War. You really need to read this wonderful series.
I received a copy of Love and War from the author and this is my honest opinion.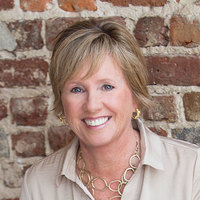 Ashley Farley writes books about women for women. Her characters are mothers, daughters, sisters, and wives facing real-life issues. Her bestselling
Sweeney Sisters
series has touched the lives of many.
Ashley is a wife and mother of two young adult children. While she's lived in Richmond, Virginia for the past 21 years, a piece of her heart remains in the salty marshes of the South Carolina Lowcountry, where she still calls home. Through the eyes of her characters, she captures the moss-draped trees, delectable cuisine, and kindhearted folk with lazy drawls that make the area so unique. For more information, visit
www.ashleyfarley.com
~ Goodreads
Be sure to check the sidebar for my current giveaways!