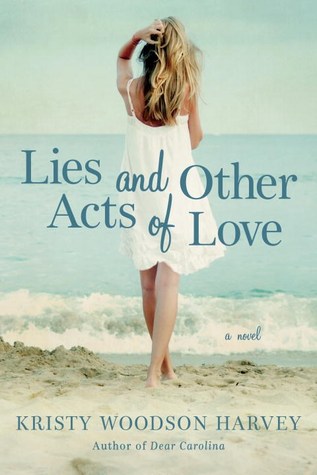 Lies and Other Acts of Love
Lies and Other Acts of Love by Kristy Woodson Harvey
Paperback and e-book, 352 pages
Expected publication: April 5th 2016 by Berkley
Dear Carolina was praised as "Southern fiction at its best." Now author Kristy Woodson Harvey presents a new novel about what it really means to tell the truth . .
After sixty years of marriage and five daughters, Lynn "Lovey" White knows that all of us, from time to time, need to use our little white lies.
Her granddaughter, Annabelle, on the other hand, is as truthful as they come. She always does the right thing—that is, until she dumps her hedge fund manager fiancé and marries a musician she has known for three days. After all, her grandparents, who fell in love at first sight, have shared a lifetime of happiness, even through her grandfather's declining health.
But when Annabelle's world starts to collapse around her, she discovers that nothing about her picture-perfect family is as it seems. And Lovey has to decide whether one more lie will make or break the ones she loves . . .
Pre-order now!
I LOVED Kristy's first book Dear Carolina (read my thoughts here) and I am super excited that she has another novel coming out next month! It's up next on my reading list.
In the meantime, Kristy has offered a wonderful gift pack for this giveaway. One lucky person will win an ARC of Lies and Other Acts of Love plus a couple of other fun things.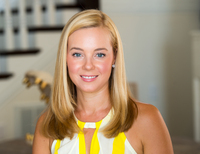 Kristy Woodson Harvey is the author of
Dear Carolina
. She blogs at Design Chic about how creating a beautiful home can be the catalyst for creating a beautiful life and loves connecting with readers at kristywoodonsharvey.com. She is a graduate of the University of North Carolina at Chapel Hill's school of journalism and holds a Master's in English from East Carolina University. She is a regular contributor for The Salisbury Post, Domino magazine and Houzz. She lives in North Carolina with her husband and three-year-old son.
One winner will get an ARC of Lies and Other Acts of Love, a Kristy Woodson Harvey beach bag, and one of these beautiful blue insulated hot/cold cups.
Thank you so much, Kristy!
Be sure to check the sidebar for my current giveaways!