It's Monday! What Are You Reading? is a place to meet up and share what you have been, are and about to be reading over the week. It's an opportunity to visit other blogs and to comment on their reads. And ... you can add to that ever growing TBR pile! So welcome everyone. This meme started with J Kaye's Blog and then was taken up by Sheila from
Book Journey.
Sheila then passed it on to Kathryn at the
Book Date
. And here we are!
Well, we had some beautiful, record breaking weather this past week. And now, winter is coming back, We have a chance of snow in the middle of the week. I am sooooo ready for nice weather. I love sitting on my patio with a cold beverage and a wonderful book. That's the best!
On a happier note, the bookshelves hubby has been building for me are almost to the point where I can start loading books on them. We moved almost 2 years ago now and my books are just piled on the floor and anywhere else I can find space. I am sooooo ready for my books to have a home. Got any tips on how I should arrange them? What do you do?
Click on the book image to read more on Goodreads.
What I'm currently reading/listening to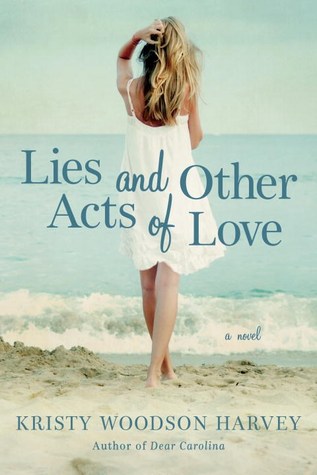 Lies and Other Acts of Love
by Kristy Woodson Harvey
I loved her first book and am so excited for this one! Click
here
to enter my giveaway to win an ARC prize pack.
The Apple Orchard (Bella Vista Chronicles #1)
by Susan Wiggs
(audiobook)