I have sooooo many books! The Book Spotlight Giveaway feature that I post every Saturday is a way for me to clear my shelves and to share some of the many books I have. This feature is a way for my to cull my collection and to give someone else the opportunity to enjoy these treasures.
****************************
The book I am featuring this week is one I got from a friend. She loved this book so I want to share it with one of you.


Good luck and be sure to stop back next week!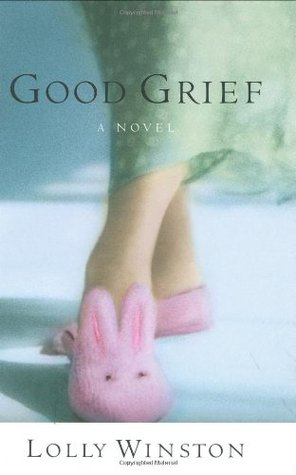 Good Grief

Good Grief by Lolly Winston
Hardcover, 344 pages
Published April 13th 2004 by Grand Central Publishing

Thirty-six-year-old Sophie Stanton desperately wants to be a good widow-a graceful, composed, Jackie Kennedy kind of widow. Alas, she is more of the Jack Daniels kind. Self-medicating with ice cream for breakfast, breaking down at the supermarket, and showing up to work in her bathrobe and bunny slippers-soon she's not only lost her husband, but her job, house...and waistline. With humor and chutzpah Sophie leaves town, determined to reinvent her life. But starting over has its hurdles; soon she's involved with a thirteen-year-old who has a fascination with fire, and a handsome actor who inspires a range of feelings she can't cope with-yet.


******************************
Be sure to check the sidebar for all of my current giveaways!