It's Monday! What Are You Reading?
is a place to meet up and share what you have been, are and about to be reading over the week. It's an opportunity to visit other blogs and to comment on their reads. And ... you can add to that ever growing TBR pile! So welcome everyone. This meme started with J Kaye's Blog and then was taken up by Sheila from
Book Journey.
Sheila then passed it on to Kathryn at the
Book Date
. And here we are!
**************************************
Whew! What a week and weekend. Weather-wise, we got about 6 inches of snow on Thursday and then another 3 or so on Saturday. Times like this, I am so grateful that we live in a townhouse and that the shoveling is done by someone else.
Then the weekend—we went from having no plans (other than reading by the fireplace) to having pretty much back to back company starting Saturday morning. Our daughter stopped over in the morning and ended up staying most of the day. She did bring me my favorite beverage from Starbucks so that was a wonderful treat. Yay! And then we were asked to have a last minute sleepover with our 3 yo grandson. How can we say no to that? I didn't get the reading done like I'd planned but hey, that's okay when family's involved.
Thanks for stopping by. I hope you all have a good week. Happy reading!
What I'm currently reading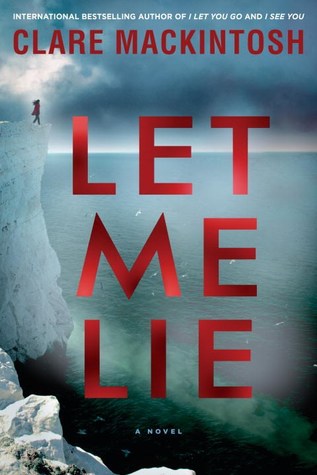 Let Me Lie
by Clare Mackintosh
I love her stories!


Evanthia's Gift (The Gift Saga #1)
by Effie Kammenou
(audio-book)
What I recently finished
Best Day Ever
by Kaira Rouda
A--Mazing!!
The Girls from Ames: A Story of Women and a Forty-Year Friendship
by Jeffrey Zaslow
Be sure to enter my GIVEAWAY to win a copy!!
What I am going to read next