I have sooooo many books! The Book Spotlight Giveaway feature that I post every Saturday is a way for me to clear my shelves and to share some of the many books I have. This feature is a way for my to cull my collection and to give someone else the opportunity to enjoy these treasures.
****************************
I absolutely love this book—and Ove. I've read the book several times already and have seen the Swedish version of the movie. I gathered some copies for my book club so this one's an extra. I will be keeping one for my shelves.
Good luck and be sure to stop back next week!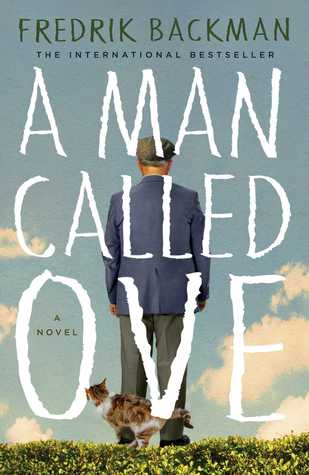 A Man Called Ove by Fredrik Backman
Paperback, 337 pages
Published May 5th 2015 by Washington Square Press


A grumpy yet loveable man finds his solitary world turned on its head when a boisterous young family moves in next door.

Meet Ove. He's a curmudgeon—the kind of man who points at people he dislikes as if they were burglars caught outside his bedroom window. He has staunch principles, strict routines, and a short fuse. People call him "the bitter neighbor from hell." But must Ove be bitter just because he doesn't walk around with a smile plastered to his face all the time?

Behind the cranky exterior there is a story and a sadness. So when one November morning a chatty young couple with two chatty young daughters move in next door and accidentally flatten Ove's mailbox, it is the lead-in to a comical and heartwarming tale of unkempt cats, unexpected friendship, and the ancient art of backing up a U-Haul. All of which will change one cranky old man and a local residents' association to their very foundations.
Fredrik Backman is the #1 New York Times bestselling author of A Man Called Ove (soon to be a major motion picture starring Tom Hanks), My Grandmother Asked Me to Tell You She's Sorry, Britt-Marie Was Here, Beartown, Us Against You, as well as two novellas, And Every Morning the Way Home Gets Longer and Longer and The Deal of a Lifetime. His books are published in more than forty countries. He lives in Stockholm, Sweden, with his wife and two children. ~ Goodreads
******************************
Be sure to check the sidebar for all of my current giveaways!