It's Monday! What Are You Reading?
is a place to meet up and share what you have been, are and about to be reading over the week. It's an opportunity to visit other blogs and to comment on their reads. And ... you can add to that ever growing TBR pile! So welcome everyone. This meme started with J Kaye's Blog and then was taken up by Sheila from
Book Journey.
Sheila then passed it on to Kathryn at the
Book Date
. And here we are!
**************************************
Thanks for stopping by. I hope you all have a good week. Happy reading!
What I'm currently reading
Chaos in Death (In Death #33.5)
by J.D. Robb
(audio-book)
I just love this series and the narrator is so good!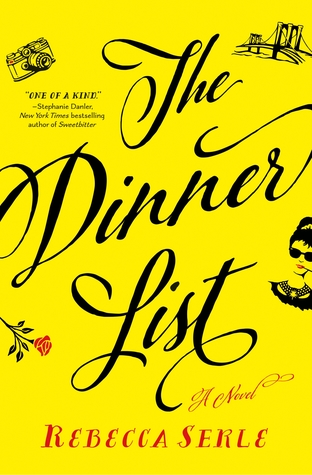 The Dinner List
by Rebecca Serle
My thoughts will be posted tomorrow.
Pub date 9/11
Lies
by T.M. Logan
My thoughts will be posted tomorrow.
Pub date 9/11
What Happens at Midnight
by Laura Chapman
(audio-book)
Read my thoughts
here
. I read this previously and the audio-book was just as good!
What I am going to read next
I really love my reading life!
What are you reading this week?
*************************
Be sure to check the sidebar for all of my current giveaways!