It's Monday! What Are You Reading?
is a place to meet up and share what you have been, are and about to be reading over the week. It's an opportunity to visit other blogs and to comment on their reads. And ... you can add to that ever growing TBR pile! So welcome everyone. This meme started with J Kaye's Blog and then was taken up by Sheila from
Book Journey.
Sheila then passed it on to Kathryn at the
Book Date
. And here we are!
**************************************
My daughter and I just got back from spending the weekend in Deadwood attending the Wild Deadwood Reads event. We met a lot of author and got to look over a ton of new books. And we enjoyed the beautiful area surrounding the Black Hills and the sites of Deadwood. We love it out there!
I was also able to connect up with one of my very favorite authors, Deanna Lynn Sletten. I have read and loved all of her books and it was so much fun to spend some time with her and to finally get to meet her daughter. Her daughter, Deborah Bradseth, is a cover designer and has designed all of Deanna's covers, as well as other authors.
My daughter, Deanna, and me
Thanks for stopping by. I hope you all have a good week. Happy reading!
What I'm currently reading
The Two Lila Bennetts
by Liz Fenton & Lisa Steinke
Pub date 7/23
Love these two authors and am so excited to be reading their newest!
Whisper Me This
by Kerry Anne King
Narrated by Teri Clark Linden
What I recently finished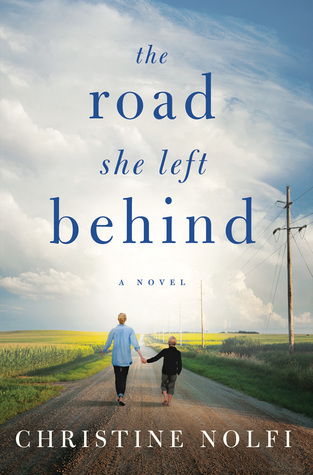 The Road She Left Behind
by Christine Nolfi
Pub date 6/11
My thoughts will be posted tomorrow.
Little Beach Bungalow
(The Seaside Saga #9)
by Joanne DeMaio
I love this series. Read my thoughts
here
.
Seeing Trouble
(Deadwood #2.5)
by Ann Charles
What I am going to read next
Queen Bee
(Lowcountry Tales #12)
by Dorothea Benton Frank
I love this author and her Lowcountry stories.


I really love my reading life!
What are you reading this week?
*************************
Be sure to check the sidebar for all of my current giveaways!