I have sooooo many books! The Book Spotlight Giveaway feature that I post every Saturday is a way for me to clear my shelves and to share some of the many books I have. This feature is a way for my to cull my collection and to give someone else the opportunity to enjoy these treasures.
****************************

I listened to Hopeless in 2013 and loved it. I really need to read the rest of the series! So many books, so little time.


Good luck and be sure to stop back next week!
Hopeless by Colleen Hoover
Series: Hopeless #1
Paperback, 408 pages
Published May 7th 2013 by Atria Books
Sometimes discovering the truth can leave you more hopeless than believing the lies…

That's what seventeen-year-old Sky realizes after she meets Dean Holder. A guy with a reputation that rivals her own and an uncanny ability to invoke feelings in her she's never had before. He terrifies her and captivates her all in the span of just one encounter, and something about the way he makes her feel sparks buried memories from a past that she wishes could just stay buried.

Sky struggles to keep him at a distance knowing he's nothing but trouble, but Holder insists on learning everything about her. After finally caving to his unwavering pursuit, Sky soon finds that Holder isn't at all who he's been claiming to be. When the secrets he's been keeping are finally revealed, every single facet of Sky's life will change forever.


About the Author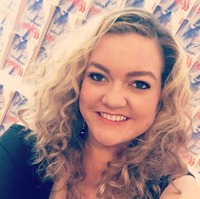 International and #1
New York Times
bestselling author of romance, YA, thriller and Women's Fiction. And maybe a ghost story soon.
I don't like to be confined to one genre. If you put me in a box, I'll claw my way out.
My social media username is @colleenhoover pretty much everywhere except my email, which is colleenhooverbooks@gmail.com
Founder of
www.thebookwormbox.com
charity and Book Bonanza. ~ Goodreads
Connect with Colleen
Website
|
Facebook
|
Twitter
|
Goodreads
a Rafflecopter giveaway
******************************
Be sure to check the sidebar for all of my current giveaways!