I have sooooo many books! The Book Spotlight Giveaway feature that I post every Saturday is a way for me to clear my shelves, to share some of the many books I have, and to give someone else the opportunity to enjoy these treasures.
I read this book a few years ago for my book club. We had a great discussion. And now it's a movie. I really need to watch it. Have you seen it?
The Light Between Oceans by M.L. Stedman
Paperback, 345 pages
Published April 2nd 2013 by Scribner
After four harrowing years on the Western Front, Tom Sherbourne returns to Australia and takes a job as the lighthouse keeper on Janus Rock, nearly half a day's journey from the coast. To this isolated island, where the supply boat comes once a season, Tom brings a young, bold, and loving wife, Isabel.

Years later, after two miscarriages and one stillbirth, the grieving Isabel hears a baby's cries on the wind. A boat has washed up onshore carrying a dead man and a living baby. Tom, who keeps meticulous records and whose moral principles have withstood a horrific war, wants to report the man and infant immediately.

But Isabel insists the baby is a "gift from God," and against Tom's judgment, they claim her as their own and name her Lucy. When she is two, Tom and Isabel return to the mainland and are reminded that there are other people in the world. Their choice has devastated one of them.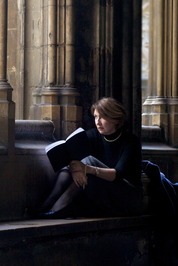 M.L. Stedman was born and raised in Western Australia and now lives in London. The Light Between Oceans is her first novel. ~ Goodreads
******************************
Be sure to check the sidebar for all of my current giveaways!