Matters of the Heart!
Matters of the Heart by Ashley Farley
Women's Friendship Fiction, 274 pages
Published January 4, 2022 by AHF Publishing
The genie is out of the bottle. After decades of secrecy, Stella has finally made her resort's natural hot springs available to guests. Little does she know, the waters have magical healing powers. Not only do the springs cure physical ailments, but matters of the heart as well. When word gets out, she has a riot of opportunity seekers on her hands.
Presley could use a bit of that healing magic. She returns to the inn for an unexpected visit, pregnant, planning to stay for the summer, and refusing to talk about her new husband. Did she leave Everett's concert tour because of the pregnancy? Or is there trouble in paradise already?
Also on a collision course are Cecily and Lyle who've been living together for six months. Things aren't working out as they'd hoped. Their separate roads in life rarely cross. Cecily knows she may have to yield if their paths are to merge. But at what cost? Is she willing to give up the career she's worked so hard for?
Ollie is new on staff, hired by Stella to manage the Wellness Center. After a messy divorce and losing her family's vineyard in a fire, she's moved from California to Hope Springs in search of a fresh start. Most newcomers to Hope Springs are running, hiding, or searching. In Ollie's case, it's all three.
The magical healing waters of Hope Springs are powerful. But are they enough to set this group of sojourners on the paths that will lead to their ultimate happiness?
My thoughts about Matters of the Heart ~~
(I love to note the first lines of the books I'm reading. First lines can really grab a reader's attention and I love seeing where the author takes the reader after their first lines.)
First lines—"I stand on the stone terrace of my castle, looking out over my kingdom. In my modern-day fairytale, my castle is a restored historic inn and my kingdom the encompassing seventy acres."
Reading Ashley Farley's Hope Springs Series is a wonderful way to get lost in another world—the setting is absolutely beautiful and it is full of a world full of interesting, memorable characters. Matters of the Heart is book #4 is this amazing series. I've loved each one of the stories and I find myself becoming more deeply entrenched in all of their lives the further I go into their worlds.
Each book introduces a new character or two and I love discovering how they will fit into this close-knit group. Ollie shows up with something to hide but quickly makes herself invaluable to the place and to the people. In true Hope Springs manner, the troops gather around and take care of their own. And like at every resort, there are always the interesting, sometimes troublesome, guests. But that make the stories even more interesting.
There is growth in the characters within the series, there are ups and definite downs, there is drama, and there is love. This is a very entertaining series and I have become so attached to everyone that I feel like they are my friends now. I can't wait to see what happens next with the Hope Springs gang.
I love Matters of the Heart and this whole series! I haven't read a book by Ashley Farley that I haven't just adored and I highly recommend this one.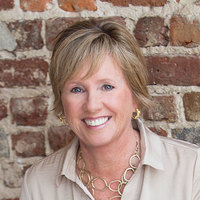 Ashley Farley writes books about women for women. Her characters are mothers, daughters, sisters, and wives facing real-life issues. Her bestselling
Sweeney Sisters
series has touched the lives of many.
Ashley is a wife and mother of two young adult children. While she's lived in Richmond, Virginia for the past 21 years, a piece of her heart remains in the salty marshes of the South Carolina Lowcountry, where she still calls home. Through the eyes of her characters, she captures the moss-draped trees, delectable cuisine, and kindhearted folk with lazy drawls that make the area so unique. For more information, visit
www.ashleyfarley.com
~ Goodreads
Be sure to check the sidebar for my current giveaways!