It's Monday! What Are You Reading? is a place to meet up and share what you have been, are and about to be reading over the week. It's an opportunity to visit other blogs and to comment on their reads. And ... you can add to that ever growing TBR pile! So welcome everyone. This meme started with J Kaye's Blog and then was taken up by Sheila from
Book Journey.
Sheila then passed it on to Kathryn at the
Book Date
. And here we are!
**************************************
My 85 year MIL went home on Wednesday last week and I finally feel like all is right with the world again. I really, really missed my reading time. But then a weekend with no plans to start out with, ended up a little busy. We unexpectedly were asked to babysit for the 23 month old grand-kiddo on Saturday so that took the day. And we found out on Friday night that we are going to be grandparents, again! That will make 8 for us. No wonder my life is hectic. But I love it and wouldn't have it any other way! What has your week been like?
Click on the book image to read more on Goodreads.
What I'm currently reading/listening to
Flight Patterns
by Karen White
I am loving this book!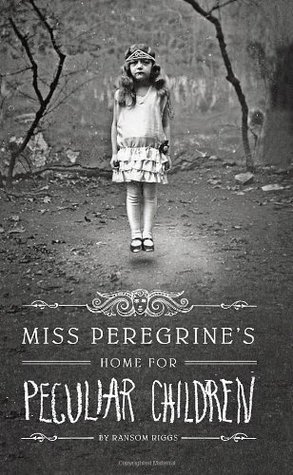 Miss Peregrine's Home for Peculiar Children (Miss Peregrine's Peculiar Children #1)
by Ransom Riggs
(audiobook)
Not getting much car time so I haven't gotten very far but I love this series!
What I recently finished
The Regrets of Cyrus Dodd (Wyattsville #4)
by Bette Lee Crosby
I snuck in an ARC of this book last week around everything else I should have been reading. I love this author and I love this series of hers. My thoughts will be posted later this week.