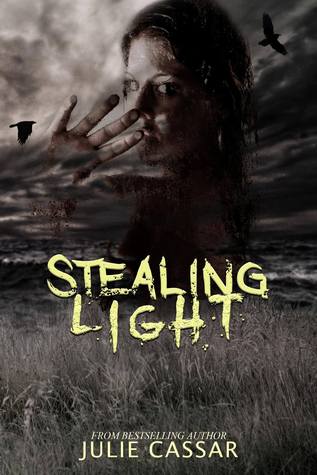 Stealing Light by Julie Cassar
Expected publication date: May 18, 2016
"Tonight, everything could change. I wasn't ready to let go of anyone just yet."
If you could change what you know is coming, would you? Cecelia Walker discovers an amazing ability deep within herself that gives her the power to change the future. When mysterious outsiders enter her life, she begins to question everything and everyone she once knew.
Years earlier, CeeCee's life changed forever the day her parents were killed in a horrific car accident. Suddenly extraordinary people and bizarre events began to seep into her very small world. Surviving for years on her addiction to coffee and running, life suddenly deals her a game-changing wildcard and all bets are off. Her magnificent Gift of Light awakens a tremendous dark power wanting to steal what is hers.
Will Cecelia be able to change what she's seen and set a new course? Has she met her otherworldly match against evil and found her true soul mate? Or, is nothing is as it seems as the power of darkness threatens to consume her and those she loves.
My thoughts about Stealing Light ~~
Oh. My. Gosh! Stealing Light is a unique and very awesome story about love, light, guardian angels, dark evilness, discovering one's true self, and learning about the power within. And I loved every minute of it! I was so sad when it ended. But...... I learned from the author that she is currently working on the sequel! Yay! Yay! Yay!!
I loved CeeCee and I loved watching as she discovers her Gift of Light and as she comes to terms with the fact that she has had a guardian angel all these years. She and her brother lost their parents in a horrible car accident four years ago and she has felt so lost and alone since then. Discovering all the beautifulness around her is a wonderful thing, but along with all this beauty and love comes darkness and evil. Is she strong enough to survive all that evil?
I love the idea of guardian angels watching over us so I thoroughly enjoyed this story of Julie's, centering around these angels. It was amazing to read how she was able to put human thoughts and emotions into these beings. What a beautiful, intense, and captivating story! Hurry up with book #2, Julie!
Preorder Stealing Light now!
I grew up the youngest girl of six kids in Livonia, Michigan. (That's a little suburban town just west of Detroit.) I'm a graduate of Eastern Michigan University and earned a Bachelor Degree in Fine Art specializing in Graphic Design. I've worked as a production artist for a sportswear company, a graphic designer for non-profit publications, a freelance designer and painter, and I now currently work as a legal assistant for an attorney. (I know, it's an unexpected employment twist, isn't it?) I am currently working on several new paintings and photographs and have a young adult fiction series in the works.
I could tell you where I currently live and lots of other little details about my life, but that might give away too much information...after all, I like to keep you guessing!
Be sure to check the sidebar for my current giveaways!