She Poured Out Her Heart by Jean Thompson
Print and e-book, 432 pages
Expected publication: May 31st 2016 by Blue Rider Press

National Book Award finalist Jean Thompson traces the complicated friendship of two very different women who meet in college. In the tradition of her bestselling novel The Year We Left Home, Thompson has crafted a novel of remarkable psychological suspense, cast with the kinds of deeply realized characters that have been heralded as "emotionally fluid" and "deeply familiar."

The night that Jane and Bonnie meet on a college campus sets them on paths forever entwined. Bonnie, the wild and experimental one, always up for anything, has spent the past two decades bouncing between ill-fated relationships; while Jane, whose seemingly perfect life, perfect husband, and perfect children appear to have materialized out of a fantasy. But these appearances contradict the quiet, inescapable doubt Jane feels about her life. One night, in the middle of her own Christmas party, she steps outside into the snow, removes her clothing and shoes, and lies down in the backyard. When she is discovered, nothing is the same for anyone. As Jane begins to have visions and retreat into a private inner world, Bonnie finds herself drawn inevitably into an affair with Jane's husband.

Thompson's mastery of complex emotion begets a novel of desire and the nature of love—who we love, how we're loved, and, most important, that we reach urgently and always for a higher love, regardless of our circumstances. She Poured Out Her Heart is a finely wrought, haunting story of female friendship and deception, and the distance in between.


My thoughts about She Poured Out Her Heart ~~
(I love to note the first lines of the books I'm reading. First lines can really grab a reader's attention and I love seeing where the author takes the reader after their first line.)
First line—'Someone should tell her he's not worth it.'
That first line really takes on deeper meanings the further into the story the reader gets.
She Poured Her Heart Out
is rich in characters who find themselves in intertwining relationships. I don't think the characters themselves even know if their relationships are based in love or revenge. And the reader is the innocent observer, watching the goings on and wondering how it will all play out.
She Poured Her Heart Out
is a wonderful, character driven novel with complicated players, in complicated situations, each for their own complicated reasons. I was drawn to the end because I was intrigued to see how it would all shake out and to see which relationships would survive and which ones wouldn't.
I received a copy of this e-book from First to Read in exchange for my honest opinion.
About the author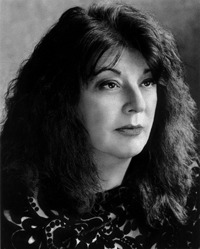 Jean Thompson is a novelist and short story writer, whose most recent works are
The Witch
and
Other Tales Re-Told
(Blue Rider Press) and the novel
The Humanity Project
(Plume). Her other works include the novels
The Year We Left Home
,
City Boy
, and
Wide Blue Yonder
, and the short story collections D
o Not Deny Me
,
Throw Like a Girl
, and
Who Do You Love
, which was a 1999 National Book Award finalist.
Thompson's short fiction has been published in many magazines and journals, including
The New Yorker
, and been anthologized in
The Best American Short Stories
and
Pushcart Prize
. Jean's work has been praised by
Elle Magazine
as "bracing and wildly intelligent writing that explores the nature of love in all its hidden and manifest dimensions." Jean's other books include the short story collections T
he Gasoline Wars
and
Little Face
, and the novels
My Wisdom
and
The Woman Driver
. Jean has been the recipient of Guggenheim and National Endowment for the Arts fellowships, among other accolades, and taught creative writing at the University of Illinois--Champaign/ Urbana, Reed College, Northwestern University, and many other colleges and universities. She lives in Urbana, Illinois.