It's Monday! What Are You Reading?
is a place to meet up and share what you have been, are and about to be reading over the week. It's an opportunity to visit other blogs and to comment on their reads. And ... you can add to that ever growing TBR pile! So welcome everyone. This meme started with J Kaye's Blog and then was taken up by Sheila from
Book Journey.
Sheila then passed it on to Kathryn at the
Book Date
. And here we are!
**************************************
How can it be May already?? My gosh, the months are flying by!

This was a very busy week for us. The parents of our 2½ year old grandson took a trip to Vegas so we had kid-duty for most of the week. We had gotten out of the whole daycare dropoff and pickup, get them fed right away, and then off to bed so we can start all over in the morning. Whew! As soon as we passed him off to the other grandparents, we put our feet up and I got caught up on the reading time I missed out on.

Weather-wise, winter snow and cold decided to hit us again. Seriously?? It should turn around soon and next weekend should be warm and sunny. I am so ready for nice weather!

Thanks for stopping by. I hope you all have a great week. Happy reading!


What I'm currently reading/listening to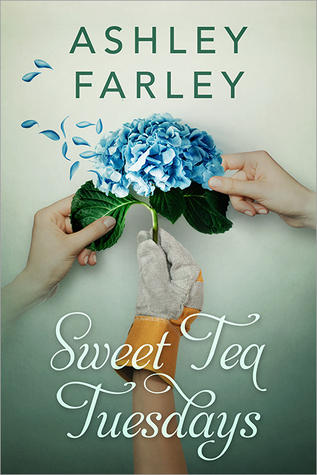 Sweet Tea Tuesdays
by Ashley Farley
I love Ashley's stories!
Beach Rental (Emerald Isle, NC #1)
by Grace Greene
(audio-book)
What I recently finished
All the Best People
by Sonja Yoerg
Loved it! You can read my thoughts
here
.