Happy Release Day!!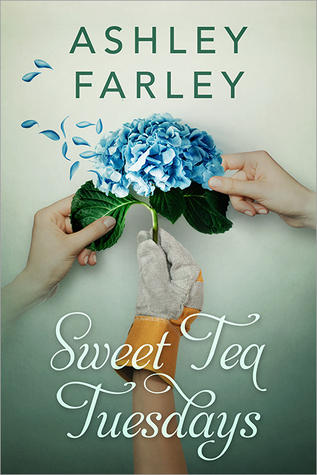 Sweet Tea Tuesdays
Sweet Tea Tuesdays by Ashley Farley
Paperback, 306 pages
Published May 3rd 2017
Three friends met every Tuesday for twenty-six years. And then they stopped.
From the author of the bestselling Sweeney Sisters Series comes a novel of friendship, family and hope....
When new next-door neighbors Georgia, Midge, and Lula first assembled on Georgia's porch in Charleston for sweet tea, they couldn't have known their gathering was the beginning of a treasured tradition. For twenty-six years they have met on Tuesdays at four o'clock, watching the seasons change and their children grow up, supporting each other in good times and in bad. With their ambitions as different as their personalities, these best friends anticipate many more years of tea time.
And then, one Tuesday, Georgia shares news that brings their long-standing social hour to an abrupt halt. And that's only the beginning as unraveling secrets threaten to alter their friendship forever.
Sweet Tea Tuesdays
I am a huge fan of Ashley's and have read everything she has written. Sweet Tea Tuesdays is another great story by this wonderful author and comes out today!
You can read my thoughts HERE.
Ashley Farley grew up in the salty marshes of South Carolina, but she now lives in Richmond, Virginia with her husband and two young adult children.
Ashley writes books about women for women. Her characters are mothers, daughters, sisters, and wives facing real-life issues.
Set in the South Carolina Lowcountry and packed with Southern charm and memorable characters, the Sweeny Sisters Series chronicles the lives of three sisters—Samantha, Jackie, and Faith—who struggle to balance the demands of career and family while remaining true to themselves.
Scottie Darden, a thirty-year-old photojournalist from Richmond, Virginia, makes impulsive decisions that lead her to trouble in the Adventures of Scottie series.
******************
Be sure to check the sidebar for all of my current giveaways!