It's Monday! What Are You Reading?
is a place to meet up and share what you have been, are and about to be reading over the week. It's an opportunity to visit other blogs and to comment on their reads. And ... you can add to that ever growing TBR pile! So welcome everyone. This meme started with J Kaye's Blog and then was taken up by Sheila from
Book Journey.
Sheila then passed it on to Kathryn at the
Book Date
. And here we are!
**************************************
Well, we survived the weekend! We went from having no plans for Mother's Day weekend to having company from Friday evening to Sunday evening. On top of all this, my son-in-law ended up in the hospital with some stomach/colon issues and is still there having tests. So like I said, the weekend ended up being nothing at all like we had planned.
But the weather was absolutely beautiful. I spent most of the weekend on the patio with company. And you know what that means
―
not much time for reading. Then by the time everyone left, I was almost too tired. Back at it today!

Thanks for stopping by. I hope you all have a great week. Happy reading!


What I'm currently reading/listening to
The Rosie Project (Don Tillman #1)
by Graeme Simsion
This is a re-read for me for book club is this week.
Saving Abby
by Steena Holmes
(audio-book)
What I recently finished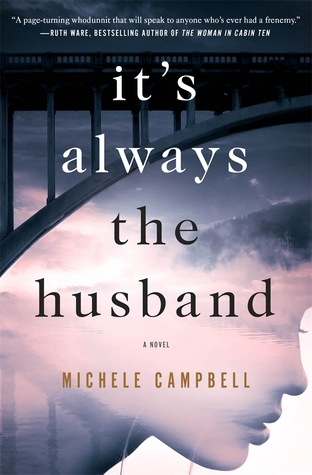 It's Always the Husband
by Michele Campbell
Kept me guessing. My thoughts will be posted soon.
Where the Light Gets In: Losing My Mother Only to Find Her Again
by Kimberly Williams-Paisley