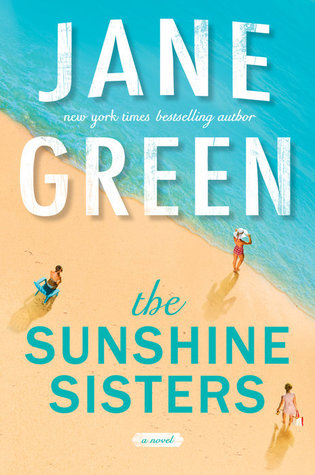 The Sunshine Sisters
The Sunshine Sisters by Jane Green
Print and e-book, 384 pages
Expected publication: June 6th 2017 by Berkley Books
The New York Times bestselling author of Falling presents a warm, wise, and wonderfully vivid novel about a mother who asks her three estranged daughters to come home to help her end her life.
Ronni Sunshine left London for Hollywood to become a beautiful, charismatic star of the silver screen. But at home, she was a narcissistic, disinterested mother who alienated her three daughters.
As soon as possible, tomboy Nell fled her mother's overbearing presence to work on a farm and find her own way in the world as a single mother. The target of her mother s criticism, Meredith never felt good enough, thin enough, pretty enough. Her life took her to London and into the arms of a man whom she may not even love. And Lizzy, the youngest, more like Ronni than any of them, seemed to have it easy, using her drive and ambition to build a culinary career to rival her mother's fame, while her marriage crumbled around her.
But now the Sunshine Girls are together again, called home by Ronni, who has learned that she has a serious disease and needs her daughters to fulfill her final wishes. And though Nell, Meredith, and Lizzy are all going through crises of their own, their mother s illness draws them together to confront old jealousies and secret fears and they discover that blood might be thicker than water after all.
My thoughts about The Sunshine Sisters ~~
(I love to note the first lines of the books I'm reading. First lines can really grab a reader's attention and I love seeing where the author takes the reader after their first lines.)
First line—"All those years when Ronni thought she was sick, all those years convinced that every mole was melanoma, every cough was lung cancer, every case of heartburn was an oncoming heart attack, after all those years, when the gods finally stopped taking care of her she wasn't scared."

The Sunshine Sisters was one of those books that I just devoured. I found myself drawn back to the story of Ronni and her three daughters and I became totally wrapped up in their lives. Talk about a dysfunctional family, wow! And I don't know, was that what drew me to this interesting, complicated family? Don't all of us have some degree of dysfunction in our own families? I just needed to find out if the Sunshine family was able to survive and move on with their lives.

The three sisters are all as different as night and day and they each had their own way of dealing with their difficult mother. Ronni shaped each of her daughter's personalities by the way she treated them. They are the people they are today because of, or in spite of, her.

When Ronni calls them all home, they have to work out their issues with her, and with each other, before they all implode. Watching each of them work through their thoughts and emotions made the story compelling for me and made me think a little bit about my family, at times. Every family, and the siblings in those families have problems. The Sunshine Sisters was a very interesting look at the power of family dynamics.


I received an ARC of The Sunshine Sisters in exchange for my honest opinion.
Jane Green is the author of eighteen novels, of which seventeen are
New York Times
Bestsellers, including her latest,
Falling.
Previous novels have included
The Beach House, Second Chance, Jemima J
, and
Tempting Fate
. She will be debuting her cookbook,
Good Taste
on October 4th.
She is published in over 25 languages, and has over ten million books in print worldwide. She joined the ABC News team to write their first enhanced digital book— about the history of Royal marriages, then joined ABC News as a live correspondent covering Prince William's wedding to Kate Middleton. A former journalist in the UK, she has had her own radio show on BBC Radio London, and is a regular contributor on radio and TV, including as well as regularly appearing on television shows including Good Morning America, The Martha Stewart show, and The Today Show.
Together with writing books and blogs, she contributes to various publications, both online and print, including anthologies and novellas, and features for
The Huffington Post, The Sunday Times, Cosmopolitan
and
Self
. She has taught at writers conferences, and does regular keynote speaking, and has a weekly column in
The Lady
magazine, England's longest running weekly magazine.
A graduate of the French Culinary Institute in New York, Green filled two of her books,
Saving Grace
and
Promises to Keep
, with recipes culled from her own collection. She says she only cooks food that is "incredibly easy, but has to look as if you have slaved over a hot stove for hours." This is because she has five children, and has realised that "when you have five children, nobody ever invites you anywhere."
She lives in Westport, Connecticut with her husband and their blended family. When she is not writing, cooking, gardening, filling her house with friends and herding chickens, she is usually thanking the Lord for caffeine-filled energy drinks. A cancer survivor – she has overcome Malignant Melanoma, she also lives with Chronic Lyme Disease, and believes gratitude and focusing on the good in life is the secret to happiness.