I have sooooo many books! The Book Spotlight Giveaway feature that I post every Saturday is a way for me to clear my shelves and to share some of the many books I have. This feature is a way for my to cull my collection and to give someone else the opportunity to enjoy these treasures.
****************************
The book I am sharing this week is by an author who is a favorite of one of my best friends. We also read this book for our book club several years ago, at her suggestion. We all loved it and I have a copy for one of you to win.
Good luck and be sure to stop back next week!
The Inn at Lake Devine

The Inn at Lake Devine by Elinor Lipman
Paperback, 253 pages
Published April 27th 1999 by Vintage
It's 1962 and all across America barriers are collapsing. But when Natalie Marx's mother inquires about summer accommodations in Vermont, she gets the following reply: The Inn at Lake Devine is a family-owned resort, which has been in continuous operation since 1922. Our guests who feel most comfortable here, and return year after year, are Gentiles. For twelve-year-old Natalie, who has a stubborn sense of justice, the words are not a rebuff but an infuriating, irresistible challenge.

In this beguiling novel, Elinor Lipman charts her heroine's fixation with a small bastion of genteel anti-Semitism, a fixation that will have wildly unexpected consequences on her romantic life. As Natalie tries to enter the world that has excluded her--and succeeds through the sheerest of accidents--The Inn at Lake Devine becomes a delightful and provocative romantic comedy full of sparkling social mischief.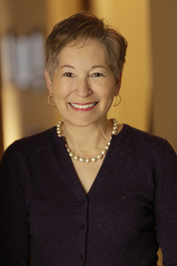 Elinor Lipman is the author of 11 humorous novels about contemporary American society; essay and short story collections, and a book of rhyming political tweets.. Born and raised in Lowell, Massachusetts, she graduated from Simmons College where she studied journalism. She lives in Manhattan, and received the New England Book award for fiction in 2001.
Her first novel,
Then She Found Me
, was adapted for the screen, starring Helen Hunt, Bette Midler, Colin Firth and Matthew Broderick. Her fourth novel,
The Inn at Lake Devine
was adapted for the off-off Broadway stage by Tongue in Cheek Theater. In 2011-2012, she held the Elizabeth Drew chair in creative writing at Smith College.
******************************
Be sure to check the sidebar for all of my current giveaways!