I have sooooo many books! The Book Spotlight Giveaway feature that I post every Saturday is a way for me to clear my shelves and to share some of the many books I have. This feature is a way for my to cull my collection and to give someone else the opportunity to enjoy these treasures.
****************************
The book this week has been a very popular book among those who love a twists and turns, edge of your seat type of read. We read it for one of my book clubs but I ended up not being there when we discussed it. It would have been interesting to hear what other people thought of it. I really enjoyed it and I know one of you will too.
Good luck and be sure to stop back next week!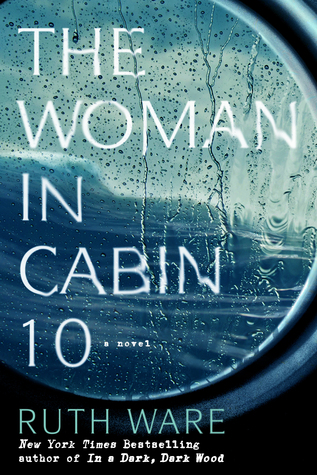 The Woman in Cabin 10

The Woman in Cabin 10 by Ruth Ware
Hardcover, 340 pages
Published July 19th 2016 by Gallery/Scout Press
In this tightly wound story, Lo Blacklock, a journalist who writes for a travel magazine, has just been given the assignment of a lifetime: a week on a luxury cruise with only a handful of cabins. At first, Lo's stay is nothing but pleasant: the cabins are plush, the dinner parties are sparkling, and the guests are elegant. But as the week wears on, frigid winds whip the deck, gray skies fall, and Lo witnesses what she can only describe as a nightmare: a woman being thrown overboard. The problem? All passengers remain accounted for—and so, the ship sails on as if nothing has happened, despite Lo's desperate attempts to convey that something (or someone) has gone terribly, terribly wrong…
With surprising twists and a setting that proves as uncomfortably claustrophobic as it is eerily beautiful, Ruth Ware offers up another intense read.
Ruth Ware grew up in Sussex, on the south coast of England. After graduating from Manchester University she moved to Paris, before settling in North London. She has worked as a waitress, a bookseller, a teacher of English as a foreign language and a press officer, and is the internationally bestselling author of
In a Dark, Dark Wood
,
The Woman in Cabin 10
, and the forthcoming
The Lying Game
(July 2017). She is married with two small children. ~ Amazon