It's Monday! What Are You Reading?
is a place to meet up and share what you have been, are and about to be reading over the week. It's an opportunity to visit other blogs and to comment on their reads. And ... you can add to that ever growing TBR pile! So welcome everyone. This meme started with J Kaye's Blog and then was taken up by Sheila from
Book Journey.
Sheila then passed it on to Kathryn at the
Book Date
. And here we are!
**************************************
Another busy week and weekend. Stuff going on every night, with grandkiddo duty a couple of evenings. One of the highlights of the week was Wednesday night. I had dinner that night with three of my friends.
The four of us became friends because we were each a friend of a very special person, Kris. She passed away a year and half ago from cancer (I HATE CANCER!!) and we vowed to her that we would continue our friendship, even though she was gone. We ate, drank, talked, laughed, and supported each other for over 3 hours. It had been too long and we have now set a time each month to get together—it's our dinner club. Kris was notorious for her 'clubs'. It was her way of staying connected to her friends. Do you have friends who you make an effort to get together with on a regular basis. Good friends are so important!
My book club met on Thursday night to discuss
The Zookeeper's Daughter
. Have you read it or seen the movie? Be sure and enter my
giveaway
to win a copy of the book!
And then Friday through Sunday, we were out of town for my daughter's wedding. It was a small celebration but it was a packed weekend. It was fun spending time with family and it is awesome to see her so happy. 💕
Thanks for stopping by. I hope you all have a good week. Happy reading!
What I'm currently reading
A Little Bit of Grace
by Phoebe Fox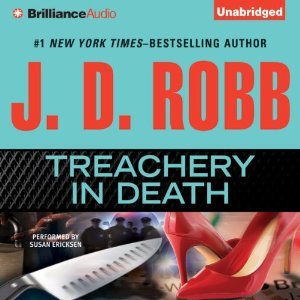 Treachery in Death (In Death #32)
by J.D. Robb, narrated by Susan Ericksen
(audio-book)
What I recently finished
The Zookeeper's Wife
by Diane Ackerman
Enter my giveaway to win a copy!
What I am going to read next