It's Monday! What Are You Reading?
is a place to meet up and share what you have been, are and about to be reading over the week. It's an opportunity to visit other blogs and to comment on their reads. And ... you can add to that ever growing TBR pile! So welcome everyone. This meme started with J Kaye's Blog and then was taken up by Sheila from
Book Journey.
Sheila then passed it on to Kathryn at the
Book Date
. And here we are!
**************************************
I am enjoying the long weekend, with Monday being Native American Day here in South Dakota, Columbus Day most other places. After a rainy week, the weekend has been just beautiful. The cooler/cold weather is coming though.
My youngest celebrates his 31st birthday today. I don't even want to think about how old my oldest is this year. Where does the time go?
Thanks for stopping by. I hope you all have a good week. Happy reading!
What I'm currently reading
The Comfort of Secrets: A Sweet Lake Novel
(Sweet Lake #2)
by Christine Nolfi
Perfectly Good Crime
(A Kate Bradley Mystery)
by Dete Meserve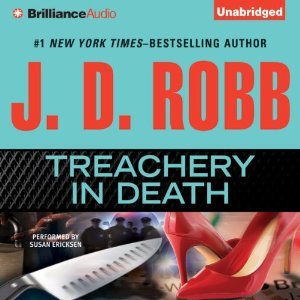 Treachery in Death (In Death #32)
by J.D. Robb, narrated by Susan Ericksen
(audio-book)
What I recently finished
Merry and Bright
by Debbie Macomber
A Little Bit of Grace
by Phoebe Fox
My thoughts will be posted soon.
What I am going to read next