It's Monday! What Are You Reading?
is a place to meet up and share what you have been, are and about to be reading over the week. It's an opportunity to visit other blogs and to comment on their reads. And ... you can add to that ever growing TBR pile! So welcome everyone. This meme started with J Kaye's Blog and then was taken up by Sheila from
Book Journey.
Sheila then passed it on to Kathryn at the
Book Date
. And here we are!
**************************************
What a wonderful week and weekend. We celebrated Thanksgiving on Thursday with part of the family, watched the 3yo grandson on Friday, and then I just relaxed and read the rest of the weekend. It was great to have that down time now because the weekends for the whole month of December are already booked. Yikes!
Thanks for stopping by. I hope you all have a good week. Happy reading!
What I'm currently reading
A Fireproof Home for the Bride
by Amy Scheibe
This is my book club read for later this week.
The Good Daughter
by Karin Slaughter
(audio-book)
What I recently finished
The Wife Between Us
by Greer Hendricks and Sarah Pekkanen
Wow, just wow. My thoughts will be posted next week.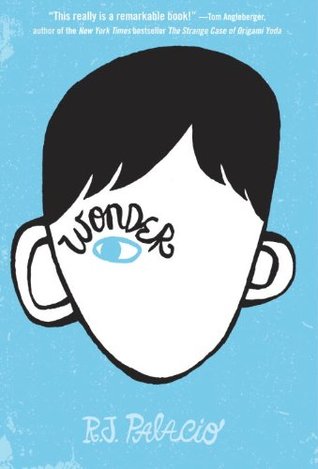 Wonder (Wonder #1)
by R.J. Palacio
Loved this book and planning to see the movie soon.
What I am going to read next