It's Monday! What Are You Reading?
is a place to meet up and share what you have been, are and about to be reading over the week. It's an opportunity to visit other blogs and to comment on their reads. And ... you can add to that ever growing TBR pile! So welcome everyone. This meme started with J Kaye's Blog and then was taken up by Sheila from
Book Journey.
Sheila then passed it on to Kathryn at the
Book Date
. And here we are!
**************************************
Well, I seem to be over my post holiday reading slump and am forging ahead. I have some great books coming up on my TBR list and I can't wait to get to them.
Temp-wise (because that's what we do here in the Midwest, we talk about the weather) we are experiencing ups and downs. It'll be in the mid thirties for a few days and then drop into the minus degrees. Ugh! I am so ready for spring—I'm ready to do my reading out on the patio. What's the weather like where you are?
Thanks for stopping by. I hope you all have a good week. Happy reading!
What I'm currently reading
Evanthia's Gift (The Gift Saga #1)
by Effie Kammenou
(audio-book)
What I recently finished
Foretold (Ghost Gifts #2)
by Laura Spinella
Tess and Tattoos
by H.A. Leuschel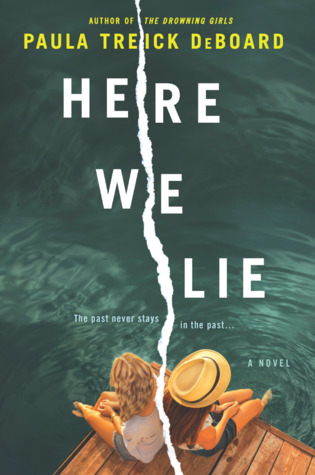 Here We Lie
by Paula Treick DeBoard
My thoughts will be posted Tuesday.
What I am going to read next