I have sooooo many books! The Book Spotlight Giveaway feature that I post every Saturday is a way for me to clear my shelves and to share some of the many books I have. This feature is a way for my to cull my collection and to give someone else the opportunity to enjoy these treasures.
I've read Delirium and loved it. At the time, it took me a few steps outside of my comfort zone, being one of the first dystopian novels that I had read. But I really enjoyed discovering this whole new genre. I have book #2, Pandemoniumon, my TBR shelf and I really need to pull it off soon.
****************************


Good luck and be sure to stop back next week!
Delirium by Lauren Oliver
Series: (Delirium #1)
Paperback, 441 pages
Published February 7th 2012 by HarperCollins
I
n an alternate United States, love has been declared a dangerous disease, and the government forces everyone who reaches eighteen to have a procedure called the Cure. Living with her aunt, uncle, and cousins in Portland, Maine, Lena Haloway is very much looking forward to being cured and living a safe, predictable life. She watched love destroy her mother and isn't about to make the same mistake.
But with ninety-five days left until her treatment, Lena meets enigmatic Alex, a boy from the "Wilds" who lives under the government's radar. What will happen if they do the unthinkable and fall in love?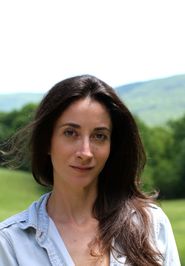 Lauren Oliver is the cofounder of media and content development company Glasstown Entertainment, where she serves as the president of production. She is also the
New York Times
bestselling author of the YA novels
Replica, Vanishing Girls, Panic
, and the Delirium trilogy:
Delirium, Pandemonium
, and
Requiem
, which have been translated into more than thirty languages. The film rights to both Replica and Lauren's bestselling first novel,
Before I Fall
, were acquired by AwesomenessTV;
Before I Fall
is now a major motion picture and opened in theaters March of 2017. The sequel to
Replica
, titled
Ringer
, is her most recent novel and was released October 3rd, 2017.
Her novels for middle grade readers include
The Spindlers, Liesl & Po
, and the
Curiosity House
series, co-written with H. C. Chester. She has written one novel for adults,
Rooms
.
A graduate of the University of Chicago and NYU's MFA program, Lauren Oliver divides her time between New York, Connecticut, and a variety of airport lounges.
******************************
Be sure to check the sidebar for all of my current giveaways!