It's Monday! What Are You Reading?
is a place to meet up and share what you have been, are and about to be reading over the week. It's an opportunity to visit other blogs and to comment on their reads. And ... you can add to that ever growing TBR pile! So welcome everyone. This meme started with J Kaye's Blog and then was taken up by Sheila from
Book Journey.
Sheila then passed it on to Kathryn at the
Book Date
. And here we are!
**************************************
This post is two weeks worth of reading because last Monday we were in Arizona for our nephew's wedding and I wasn't able to post. We had a great time, the weather was beautiful, bit it was really hard to come back to single digit temps. Brrrrrr.
Thanks for stopping by. I hope you all have a good week. Happy reading!
What I'm currently reading
America Deconstructed
by Chaithanya Sohan
Pub date 2/12
This is a different type of read for me but it sounds very interesting.
Gone Haunting in Deadwood
(Deadwood #9)
by Ann Charles
(audio-book)
I absolutely love this series!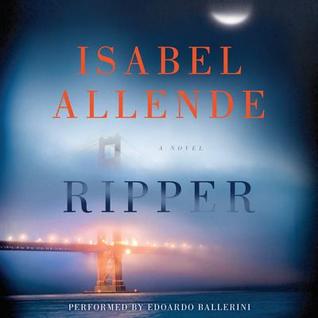 Ripper
by Isabel Allende
(audio-book)
What I recently finished
Paper Wife
by Laila Ibrahim
What an amazing story!
Feral-LY Funny Freakshow
(AC Silly Circus Mystery Series Book 1)
by Ann Charles
This is book #1 in a different series by one of my favorite authors.
What's Left Between Us: A Pearl Girls Novel
by Gina Heron
This was an impulse read after seeing another reader gushing about it. It's awesome!
What's Your Poison
by Marie Fostino
What I am going to read next
I really love my reading life!
What are you reading this week?
*************************
Be sure to check the sidebar for all of my current giveaways!