Happy Release Day!!
Congratulations Sofia
on the release today of
The Red Address Book!
The Red Address Book by Sofia Lundberg
Paperback and e-book, 304 pages
Published January 8th 2019 by Houghton Mifflin Harcourt

For fans of A Man Called Ove and The 100-Year-Old Man Who Climbed Out the Window and Disappeared comes a heartwarming debut about 96-year-old Doris, who writes down her memories as she pages through her decades-old address book. But the most profound moment of her life is still to come . . .
Meet Doris, a 96-year-old woman living alone in her Stockholm apartment. She has few visitors, but her weekly Skype calls with Jenny--her American grandniece, and her only relative--give her great joy and remind her of her own youth.
When Doris was a girl, she was given an address book by her father, and ever since she has carefully documented everyone she met and loved throughout the years. Looking through the little book now, Doris sees the many crossed-out names of people long gone and is struck by the urge to put pen to paper. In writing down the stories of her colorful past--working as a maid in Sweden, modelling in Paris during the 30s, fleeing to Manhattan at the dawn of the Second World War--can she help Jenny, haunted by a difficult childhood, unlock the secrets of their family and finally look to the future? And whatever became of Allan, the love of Doris's life?
A charming novel that prompts reflection on the stories we all should carry to the next generation, and the surprises in life that can await even the oldest among us,
The Red Address Book
introduces Sofia Lundberg as a wise--and irresistible--storyteller.
I absolutely loved this debut novel by Sofia Lundberg and I'm so excited it is out in the world now. You can read my thoughts here.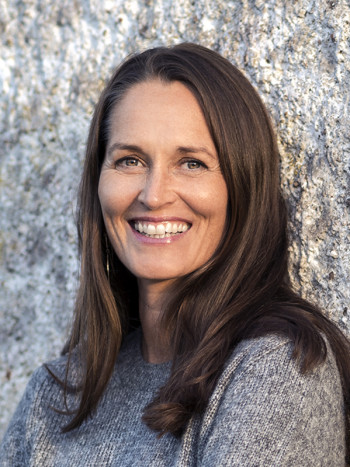 Sofia Lundberg is a journalist and former magazine editor. Her debut novel, The Red Address Book, will be published in 28 territories worldwide. She lives in Stockholm with her son. ~ Amazon



**********************
Be sure to check the sidebar for my current giveaways!