Home for Wounded Hearts by Ashley Farley
Print and ebook, 255 pages
Published January 15th 2019 by Leisure Time Publishing

A novel of hope and renewal by the author of the bestselling Sweeney Sisters series.
Faith Neilson, survivor of an abusive marriage, has finally discovered her life's passion. She's established a shelter for women in crisis. Not only for homeless women but also for those who are suffering from abuse, dealing with addiction, or coping with grief over the loss of a loved one. Faith's mission, when she opens her doors, is to help the residents mend their broken hearts. In the midst of that challenge, she struggles to find additional funding to keep her program afloat while balancing the demands of career and home.
This standalone spinoff of the bestselling Sweeney Sisters series presents a cast of memorable characters. Tilda, who is convinced she has Alzheimer's. Molly, a street-smart homeless woman who has an endearing childlike quality. Caroline, whose gardening hobby has become an obsession since the death of her son. And Jenny, a young woman whose anger at her husband for having an affair with her best friend has spiraled out of control
Join these women in their day-to-day lives as they endeavor to move from uncertainty toward independence. When the actions of a young resident's abusive stepfather threaten the residents' lives as well as the future of the shelter, tension mounts and bonds of friendship are tested in a dramatic conclusion.
A Sweeney Sisters Series standalone spinoff.
I loved Home for Wounded Hearts as I have loved all of Ashley's stories. And I loved visiting the Sweeney Sisters again. I highly recommend it! You can read more of my thoughts here.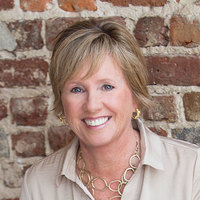 Ashley Farley writes books about women for women. Her characters are mothers, daughters, sisters, and wives facing real-life issues. Her goal is to keep you turning the pages until the wee hours of the morning. If her story stays with you long after you've read the last word, then she's done her job.
After her brother died in 1999 of an accidental overdose, she turned to writing as a way of releasing her pent-up emotions. She wrote Saving Ben in honor of Neal, the boy she worshiped, the man she could not save.
Ashley is a wife and mother of two young adult children. While she's lived in Richmond, Virginia for the past 21 years, part of her heart remains in the salty marshes of the South Carolina Lowcountry where she grew up. Through the eyes of her characters, she's able to experience the moss-draped trees, delectable cuisine, and kind-hearted folks with lazy drawls that make the area so unique. ~ Goodreads
***********************
Be sure to check the sidebar for all of my current giveaways!