It's Monday! What Are You Reading?
is a place to meet up and share what you have been, are and about to be reading over the week. It's an opportunity to visit other blogs and to comment on their reads. And ... you can add to that ever growing TBR pile! So welcome everyone. This meme started with J Kaye's Blog and then was taken up by Sheila from
Book Journey.
Sheila then passed it on to Kathryn at the
Book Date
. And here we are!
**************************************
As this post goes live, I should be enjoying the Black Hills. I hope it's not too hot -- we are tent camping. We'll see how that goes. I am really not much of a camper but hubby loves it so I figure he's gonna owe me big time!

I probably won't be posting much of anything this week. I'm not taking my laptop and I'm not sure what the wi-fi will be like there anyway. I decided I'm just not going to worry about it. I'll concentrate on reading and having a good time. Everyone have a good week and happy reading!
What I'm currently reading/listening to
Lucky Stiff (Lucky O'Toole #2)
by Deborah Coonts
Book #1 was a hoot. I know I am going to love going back to Lucky's world.
An Ex to Grind in Deadwood (Deadwood #5)
by Ann Charles
(audiobook)
I can't think of a better book to listen to while on vacation right outside Deadwood, SD. I love this series!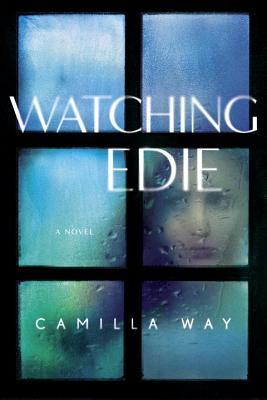 Watching Edie
by Camilla Way
by Juliette Fay
(audiobook)