It's Monday! What Are You Reading?
is a place to meet up and share what you have been, are and about to be reading over the week. It's an opportunity to visit other blogs and to comment on their reads. And ... you can add to that ever growing TBR pile! So welcome everyone. This meme started with J Kaye's Blog and then was taken up by Sheila from
Book Journey.
Sheila then passed it on to Kathryn at the
Book Date
. And here we are!
**************************************
Well, we had another blizzard this past week. Some places north of us got up to 24 inches of the white stuff. I think we only got about 8-10. It's hard to tell with all the wind! The university actually closed for 2½ days, which they have never done before. So I got an unexpected 4 day weekend!!
I did get some reading in but for some reason (maybe because I'm hoping spring will actually be coming) I did some closet cleaning. It's kind of nice having that under control again. Oh, and I got our taxes filed. I'm not sure why I procrastinate doing those since we usually get a refund but they are done!
Thanks for stopping by. I hope you all have a good week. Happy reading!
What I'm currently reading
The Alice Network
by Kate Quinn
This is our book club pick for later this month and since it's over 500 pages, I figure I better get started.
When Never Comes
by Barbara Davis
Narrated by Shannon McManus
(audio-book)
What I recently finished
The Way of Lessons
by Michelle Schlicher
I love this author! Read my thoughts
here
.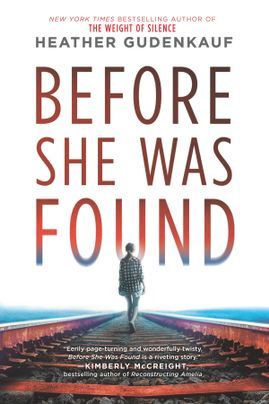 Before She Was Found
by Heather Gudenkauf
Pub date 4/16
My thoughts will be posted tomorrow.


What I am going to read next
The Summer Cottage
by Viola Shipman
Pub date 4/23
I love this author's stories!
I really love my reading life!
What are you reading this week?
*************************
Be sure to check the sidebar for all of my current giveaways!