It's Monday! What Are You Reading?
is a place to meet up and share what you have been, are and about to be reading over the week. It's an opportunity to visit other blogs and to comment on their reads. And ... you can add to that ever growing TBR pile! So welcome everyone. This meme started with J Kaye's Blog and then was taken up by Sheila from
Book Journey.
Sheila then passed it on to Kathryn at the
Book Date
. And here we are!
**************************************
Spring is here!!⛅ And then winter is rearing it ugly head again later this week. ⛄ Ugh. We will enjoy almost 70 degree temps today and then we're under a winter storm watch Wednesday into Thursday. Ugh, ugh. At least the snow won't stick around too long, right? 🙏
Right now, I'm listening to To Kill a Mockingbird. I'm enjoying getting in some classic reads and listening to them is the way to go. I take my time and savor all that makes them classics. I was thinking about reading/listening to Great Expectations next. I remember that I loved that story when we read it in school but I don't remember why. It will be fun revisiting again. Give me some suggestions. What other classics would you recommend?
Thanks for stopping by. I hope you all have a good week. Happy reading!
What I'm currently reading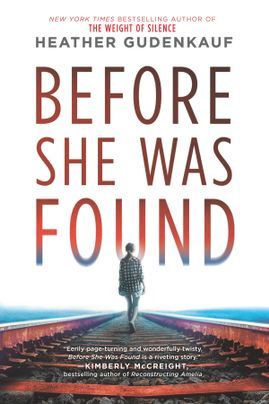 Before She Was Found
by Heather Gudenkauf
Pub date 4/16
When Never Comes
by Barbara Davis
Narrated by Shannon McManus
(audio-book)
What I recently finished
Saving Meghan
by D. J. Palmer
Pub date 4/9
My thoughts will be posted tomorrow.
Life at the Coffin Joint
(Deadwood Undertaker #1)
by Ann Charles and Sam Lucky
Loved it! Read my thoughts
here
.
A Curve in the Road
by Julianne MacLean
Narrated by Coleen Marlo
(audio-book)
What I am going to read next
I really love my reading life!
What are you reading this week?
*************************
Be sure to check the sidebar for all of my current giveaways!