Congrats Ashley
on the release today of
Only One Life!
Only One Life by Ashley Farley
Print and e-book, 298 pages
Published April 23rd 2019 by Lake Union Publishing
A reunion between an estranged mother and daughter opens a world of secrets in a poignant novel by the bestselling author of
Magnolia Nights
.
Julia Martin grew up wealthy, but it wasn't until she met her husband, Jack, that she knew true happiness. He made her feel worthy and loved. Their marriage was also an escape from her sister's bullying, her father's scrutiny, and her chilly and enigmatic mother. But when tragedy strikes on the night she gives birth, Julia's happiness is shattered. She has no choice but to return home to her family's South Carolina mansion, where the grief and guilt buried in her mother's past await her.
As a young woman trapped in a bitter marriage, Julia's mother, Iris, once needed her own means of escape. In Lily, she found a best friend. In the flower shop they opened, she discovered independence. Then came a transgression—unforgivable, unforgettable, and unresolved—that changed Iris's life forever.
Now, in Iris's most desperate hour, her only hope is to regain the trust of the daughter she loves—and to share the secrets of the heart that could rebuild a family's broken bonds.
My thoughts about Only One Life ~~
(I love to note the first lines of the books I'm reading. First lines can really grab a reader's attention and I love seeing where the author takes the reader after their first lines.)
First line—
"Julia felt as though her belly might explode wide open, even though the baby wasn't dues for another two weeks."
I loved
Only One Life
! Ashley has written another amazing story full of emotion, secrets, turmoil, relationships, growth, forgiveness, and love. I was immediately swept away with the story-line and the range of characters that went from lovable to bullheaded and deplorable. It is a story full of interesting relationships—so many different dynamics within this dysfunctional family and their circle of friends.
This was a story that captured my heart from the start and one that I quickly devoured. Ashley writes southern fiction like no other and I was instantly transported to Beaufort, South Carolina as soon as I settled in.
I have read and loved all of Ashley's books but with
Only One Life
, she has really taken her story-telling to a new level. The complexity of the relationships she created and the emotions she was able to make me feel, might make this one my new favorite of all of her books.
I highly recommend
Only One Life
if you need to get away and escape from your own life for awhile. That's exactly what I did!
"......what you make of your life that determines whether you're happy or not."
I received a copy of Only One Life from the author via NetGalley in exchange for my honest review.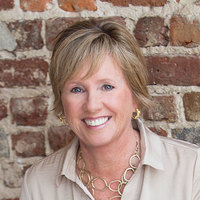 Ashley Farley writes books about women for women. Her characters are mothers, daughters, sisters, and wives facing real-life issues. Her goal is to keep you turning the pages until the wee hours of the morning. If her story stays with you long after you've read the last word, then she's done her job.
After her brother died in 1999 of an accidental overdose, she turned to writing as a way of releasing her pent-up emotions. She wrote Saving Ben in honor of Neal, the boy she worshiped, the man she could not save.
Ashley is a wife and mother of two young adult children. While she's lived in Richmond, Virginia for the past 21 years, part of her heart remains in the salty marshes of the South Carolina Lowcountry where she grew up. Through the eyes of her characters, she's able to experience the moss-draped trees, delectable cuisine, and kind-hearted folks with lazy drawls that make the area so unique. ~ Goodreads
***********************
Be sure to check the sidebar for all of my current giveaways!