Happy Release Day!!
Congrats Ashley
on the release today of
Life on Loan!
Life on Loan by Ashley Farley
Print and e-book, 302 pages
Published October 8th 2019 by Lake Union Publishing
It's a surprising second act for two women who decide to rewrite their lives in this enriching novel of friendship and starting over from the bestselling author of Only One Life.
After thirty years, college friends Lena Browder and Olivia Westcoat have met again by chance at an unexpected crossroads: an airport lounge in Atlanta. Lena is running away from home and her demanding family. Olivia is trying to find her way after a painful divorce. With their old selves in the rearview, they toast to a new beginning—and it starts with a spontaneous dare.
Agreeing to trade houses for a month of rediscovery, Lena will stay in Olivia's Charleston condo. Olivia's retreat? Lena's isolated river cottage in the Northern Neck of Virginia. Two perfect getaways. Thirty-four days to reset.
With fresh new perspectives and the renewal of a heartening friendship, Lena and Olivia find their passions, reinvent themselves, and reclaim what they've lost. When unexpected romance blooms and careers take new detours, it's also a time for courage and risk. Now they'll have to make hard choices to follow through on their promise for a second chance and finally have the lives they dream of.
My thoughts about Life on Loan ~~
(I love to note the first lines of the books I'm reading. First lines can really grab a reader's attention and I love seeing where the author takes the reader after their first lines.)
First line—
"Lena tapped lightly on her daughter's bedroom door."
A chance meeting in an airport changes the life of two old friends. After they decide to escape from their current lives and inhabit the world of the other for a short time, both women learn so much about themselves and what they need to do to make their lives more meaningful.
Once again, Ashley has written a beautiful story with wonderful, real, and likable characters whose lives are filled with reflection, growth, determination, humor, love, and acceptance. I enjoyed witnessing Lena's and Olivia's transformation into their new normal.
I have loved all of Ashley's stories and each one becomes my new favorite.
Life on Loan
is one you don't want to miss!
I received a copy of Life on Loan from the author via NetGalley in exchange for my honest review.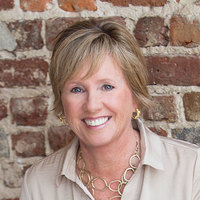 Ashley Farley writes books about women for women. Her characters are mothers, daughters, sisters, and wives facing real-life issues. Her goal is to keep you turning the pages until the wee hours of the morning. If her story stays with you long after you've read the last word, then she's done her job.
After her brother died in 1999 of an accidental overdose, she turned to writing as a way of releasing her pent-up emotions. She wrote Saving Ben in honor of Neal, the boy she worshiped, the man she could not save.
Ashley is a wife and mother of two young adult children. While she's lived in Richmond, Virginia for the past 21 years, part of her heart remains in the salty marshes of the South Carolina Lowcountry where she grew up. Through the eyes of her characters, she's able to experience the moss-draped trees, delectable cuisine, and kind-hearted folks with lazy drawls that make the area so unique. ~ Goodreads
***********************
Be sure to check the sidebar for all of my current giveaways!